Hunting and Browning are words that have gone hand in hand for longer than I've been alive. Because of this, it's no surprise that the Utah-based company continues to announce new firearms. Keeping duck hunters at the front of their minds, Browning has introduced the 12 gauge Maxus II Camo.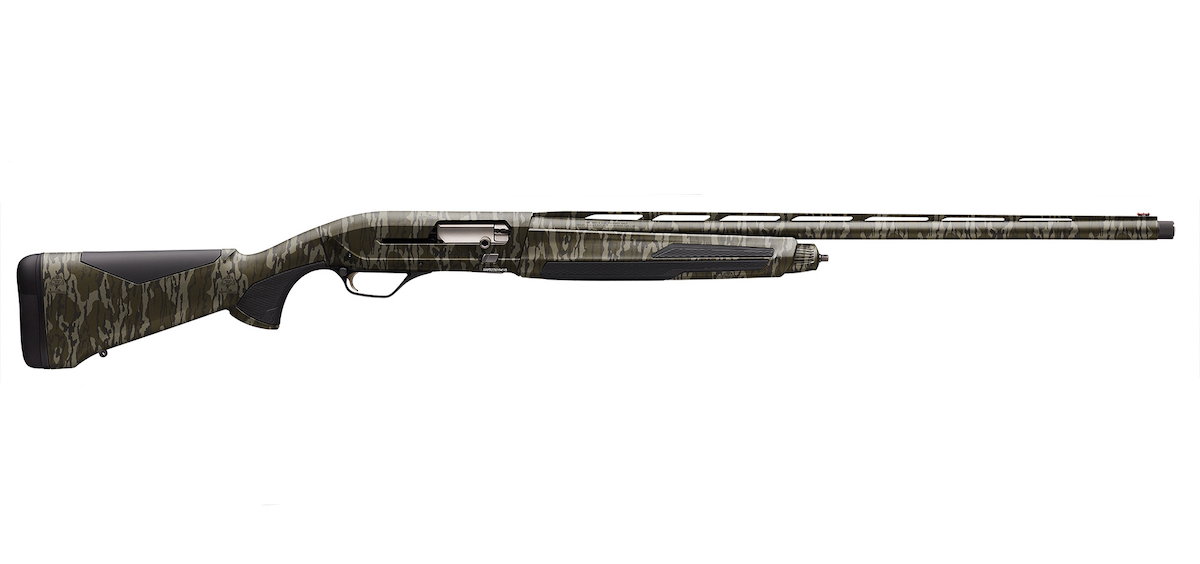 Already a well-known name in duck blinds around the globe, the Browning Maxus ups the performance ante with a new moniker and a number of new features.
A Ducks Nightmare – The Browning Maxus II Camo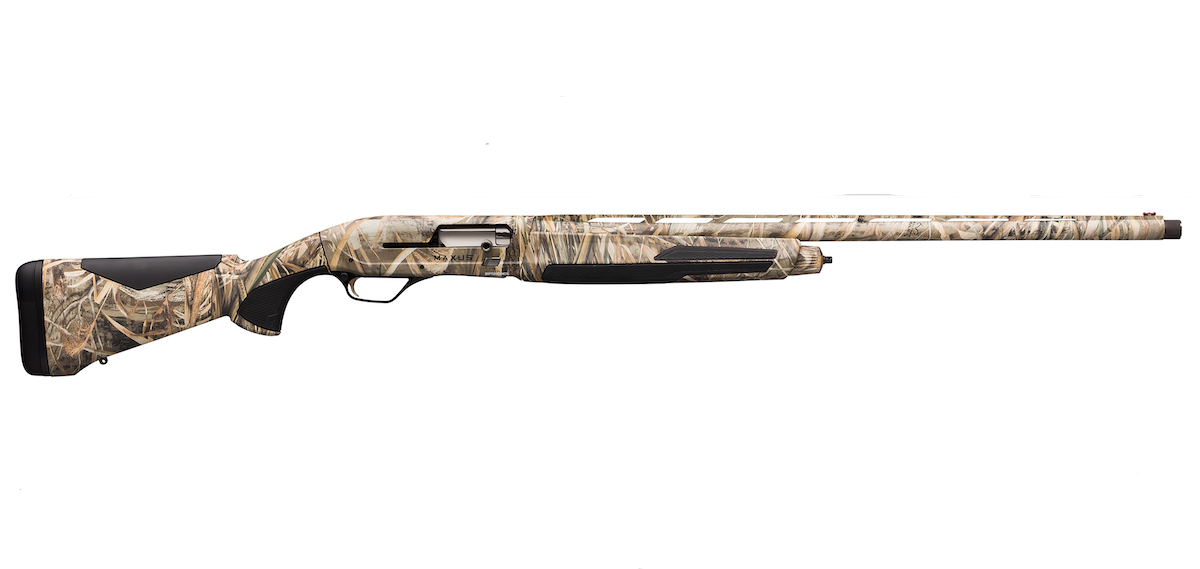 The Maxus II and Maxus II Camo are, of course, the continuation of the popular Maxus line. Just like the original Maxus, this successor is built on the Power Drive Gas System. The system features an enclosed seal design that helps keep the action cleaner and more reliable, even with lighter loads. Even for some experienced shotgun shooters, rapid shots with a 12 gauge can be rough. To combat this, Browning added the SoftFlex cheek pad and new Inflex recoil pad to subdue some of that recoil.
The stock and forearm feature rubber over-molding to enhance purchase, and the stock can be trimmed or lengthened using spacers to adjust the length of pull. Both the bolt release and bolt handle are oversized for ease of operation, especially with gloved hands. Along with the bolt, bolt slide, and shell carrier, they've also been finished with a Nickel Teflon coating. The new trigger guard is ramped to assist in loading the lightweight magazine tube. A departure from tradition, the front sight is a modern fiber optic, and the gun comes with three Invector-Plus choke tubes (full, modified, and improved cylinder).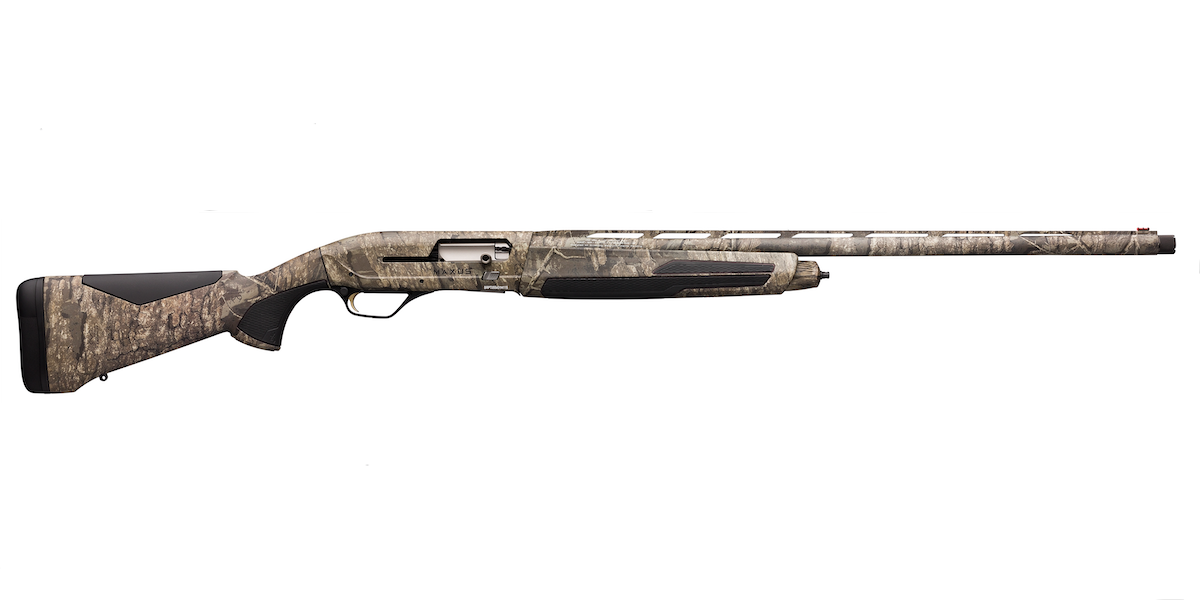 The Maxus II Camo will be available with a variety of finishes:
Mossy Oak Shadow Grass Habitat
Mossy Oak Break-Up Country
Mossy Oak Bottomland
Mossy Oak Original Bottomland
Realtree Max-5
Realtree Timber
Retro Vintage Tan.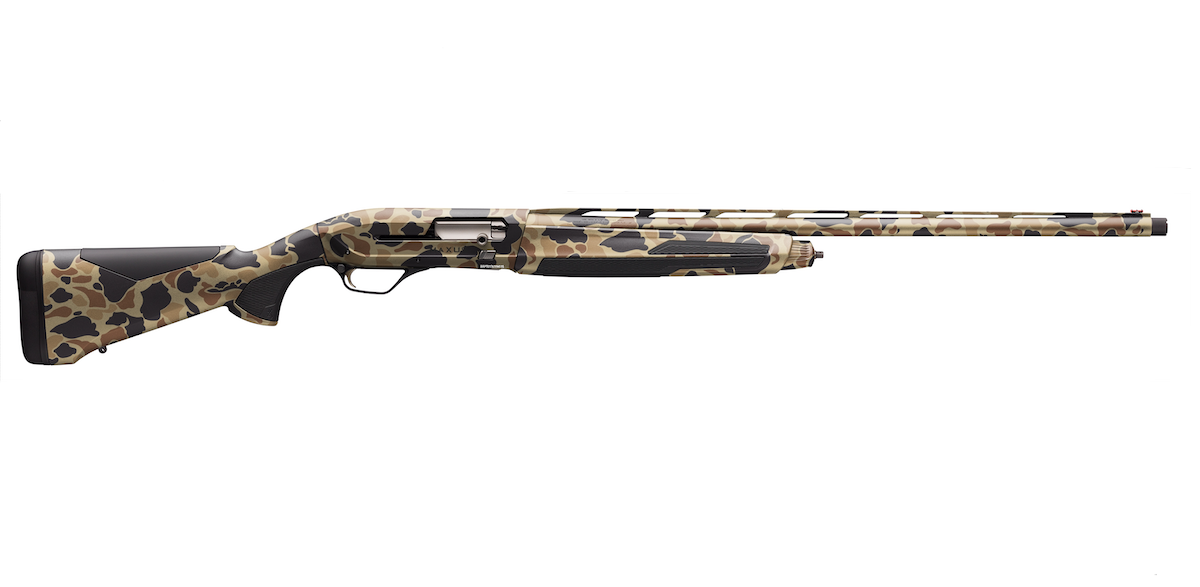 Whether you want the 26″ or 28″ barrel, the MSRP on the Browning Maxus II Camo is $1,829.99. Check out the rest of the patterns on Browning's website. They also run the gamut of social media platforms, so give them a like or follow for more updates. You can find them here: