I've been on a journey recently to understand who I really am inside. What I've discovered is that I'm not a gentle person, especially when it comes to my gear. If you're like me, you already understand how your rough handling can affect your equipment. A rugged, lightweight case can protect your bow from your brutish ways, and Plano has just introduced three new bow cases for folks like us.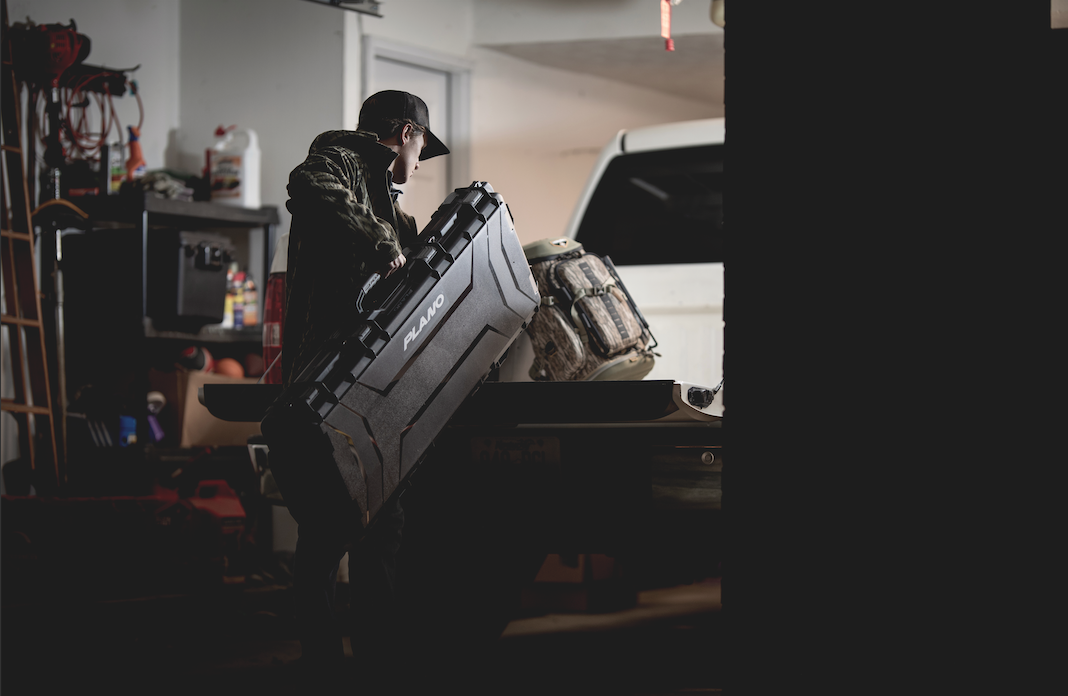 Plano Adds Three Options to Their Line of Bow Cases
Both Bowmax Stealth bow cases feature dual carry options; a padded shoulder strap or a grip handle. To find the balance between durability and weight, Plano uses EVA construction, making transportation easier than heavier cases. The top-access design and easy-glide zippers make opening and closing the case quick and easy. Inside, both cases utilize high-density foam and tie-down straps to hold your bow in place. The hook-and-loop straps allow the user to choose where to store their quiver, though they can also be stored while attached to the bow.
Bowmax Stealth Vertical Bow Case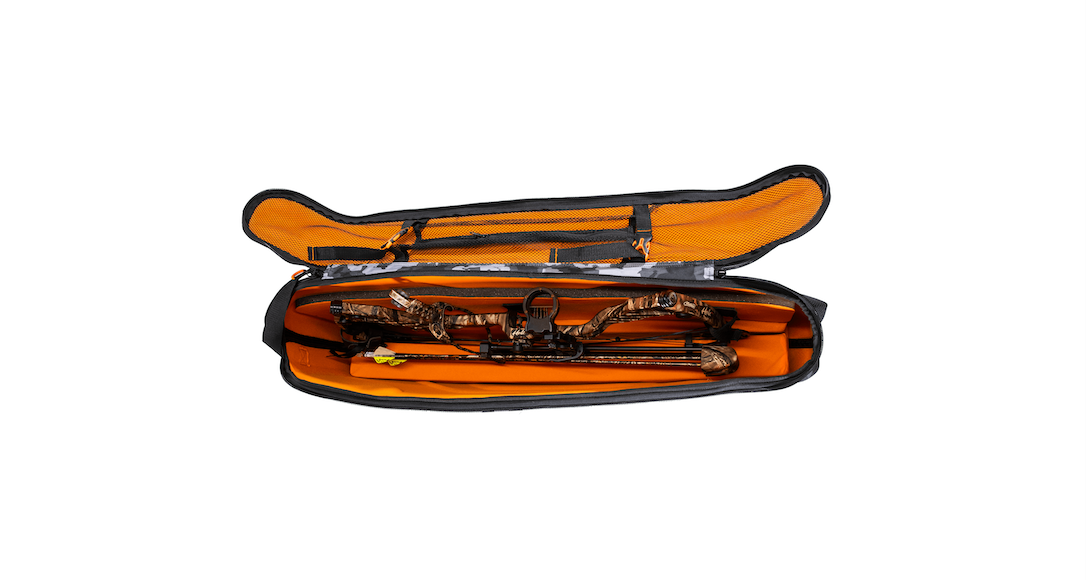 EVA-molding has taken a new turn with the Bowmax® Stealth™ Vertical Bow Case. It's not only portable but also lightweight.
Interior mesh pocket with buckle straps for additional gear storage
Thin profile for easy transport
Fits most standard compound bows up to 39″ axle-to-axle
Interior dimensions 42.5″ x 19″ x 5.7″
Exterior dimensions 43.5″ x 20.3″ x 6.5″
Color: Custom Camo
MSRP $199.99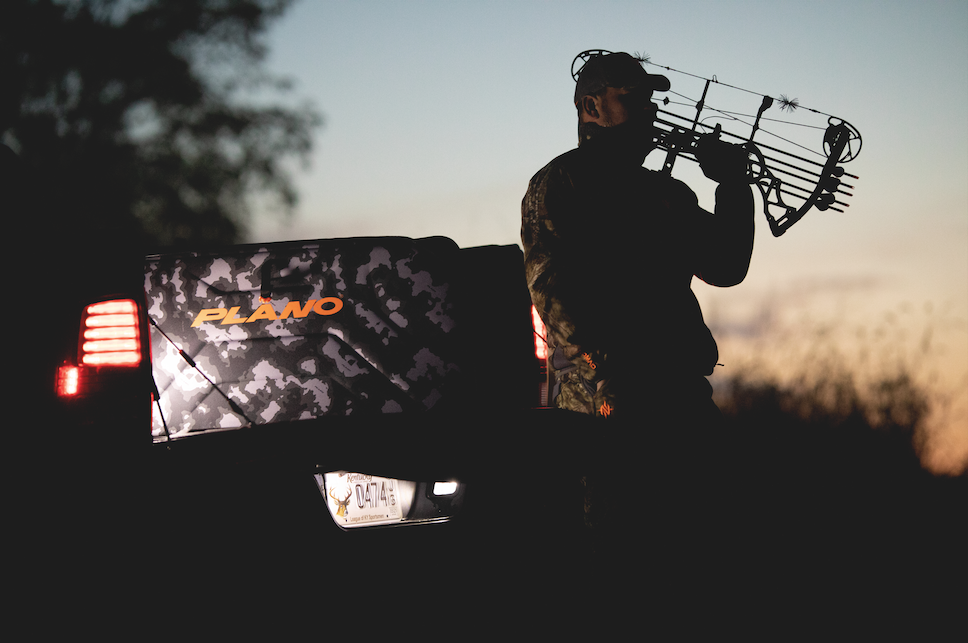 Bowmax Stealth Crossbow Case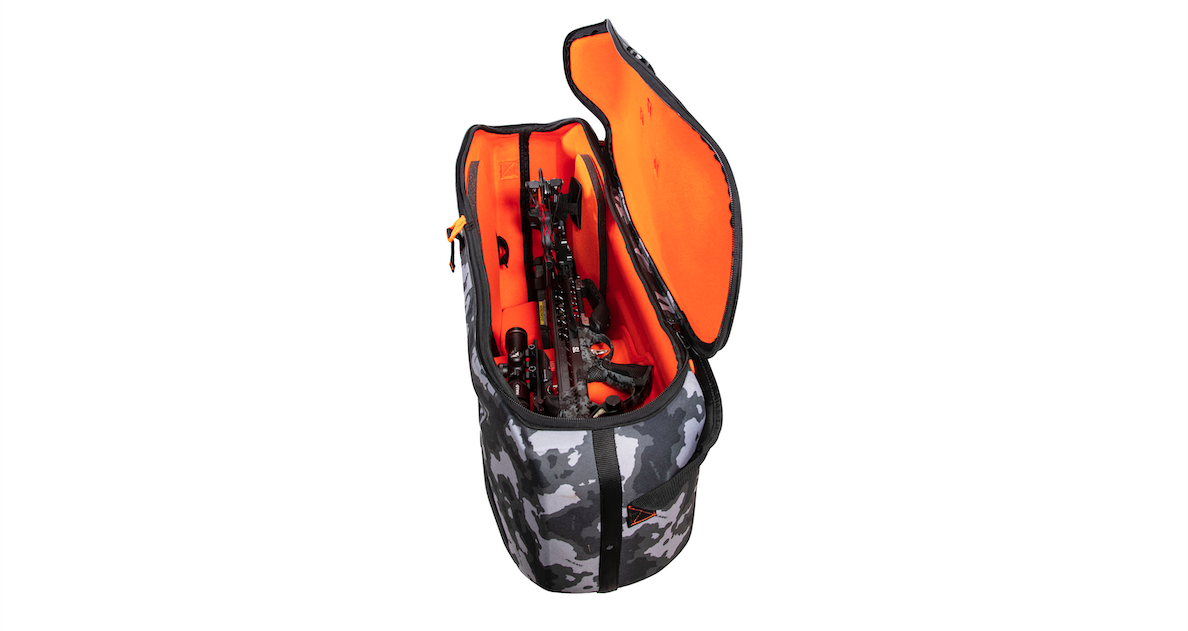 Following the footsteps of the previous generations, the Bowmax® Stealth™ Crossbow Case is making lightweight and durable synonymous. It is an EVA-molded co-polymer that has been coated with fabric in order to reduce weight but maintain overall strength. Hard case or soft case? The answer is simple: yes.
Interior compartment for additional gear storage
Fits most standard crossbows (max length 37.5″; uncocked axle-to-axle 18.75″)
Interior dimensions 37.5″ x 21.5″ x 11″
Exterior dimensions 39″ x 23″ x 12.5″
Color: Custom Camo
MSRP $219.99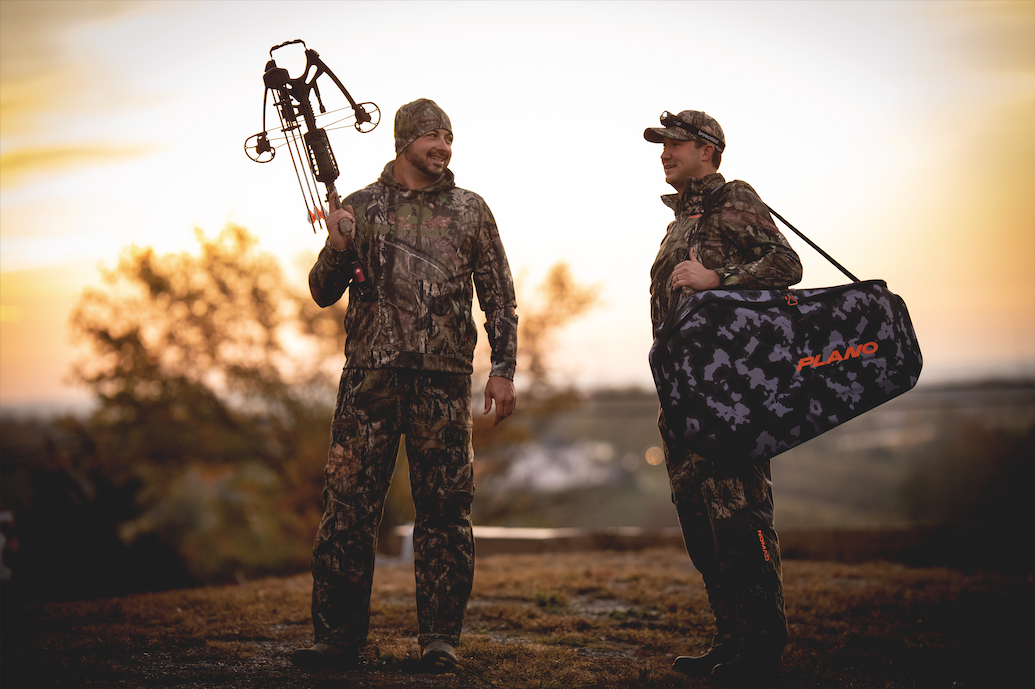 Field Locker Element Compound Bow Case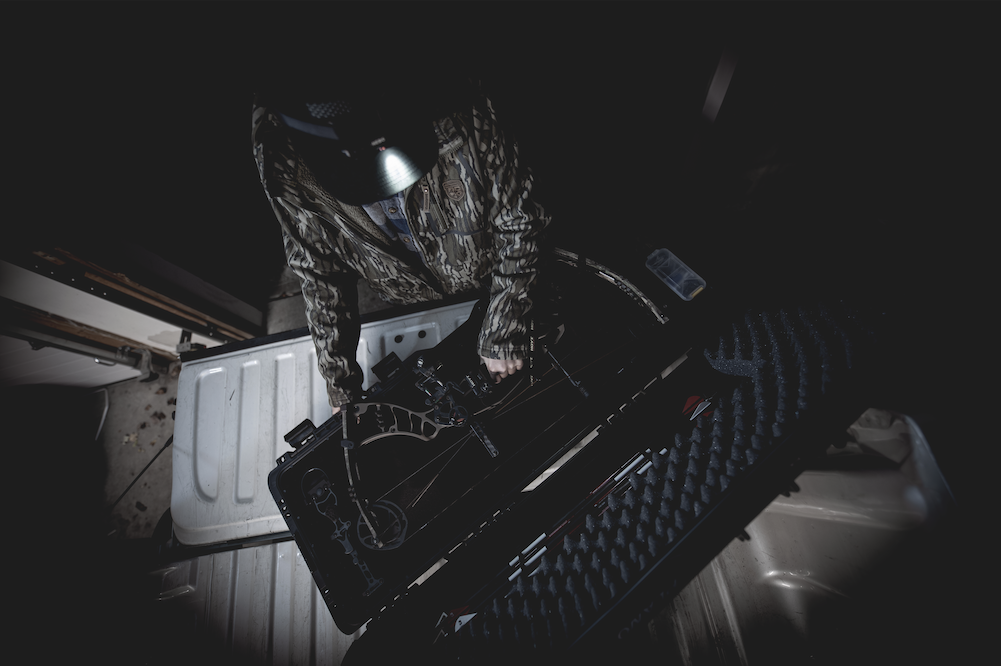 Most compound bow cases need to make sacrifices in security, storage, transportability, or all three. Plano's Field Locker® Element™ Compound Bow Case doesn't make any compromises. Designed with the same construction of the rifle series of Field Locker® cases, it caters to the needs of a serious bow user.
High-density customizable foam for an exact fit
Heavy-duty, Dri-Loc gasket protects case contents from the elements
Arrow storage in lid
Additional space for accessory storage
Easy-glide enclosed ball-bearing wheels for ease of transportation
Pressure release valve equalizes pressure caused by altitude or temperature changes
Over-molded, heavy-duty handles reduce fatigue
Reinforced padlock gates
Interior dimensions 44″x15″x6.4″
Color: Black
MSRP $279.99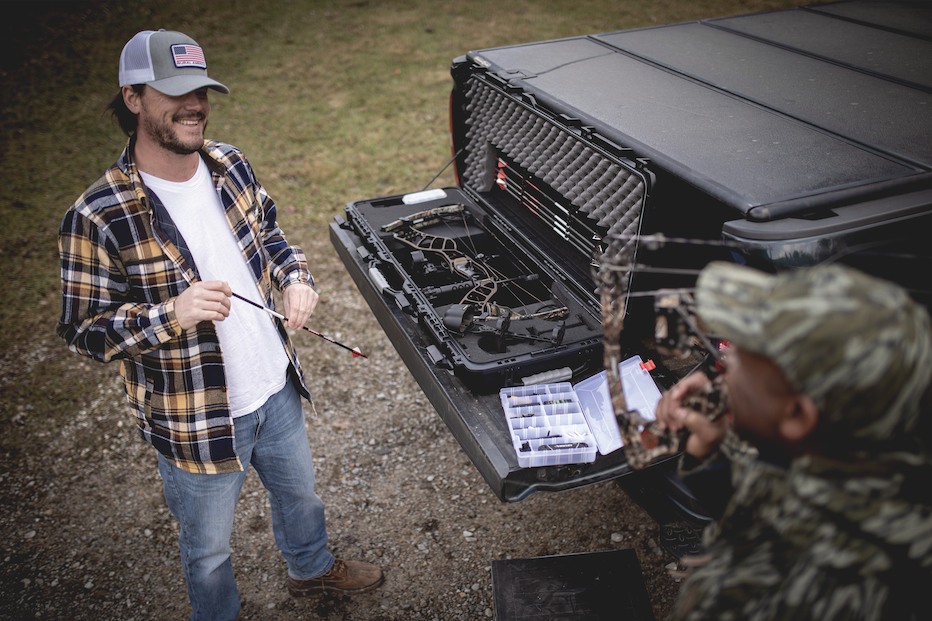 So, if you're looking for some new equipment or bow cases, head over to Plano's website for more details. If you want updates straight from the company, take a look at their Facebook, Twitter, YouTube, and Instagram. Happy hunting!