Over/under shotguns have been around for a long time. They have dropped countless birds of both the feathered and clay varieties. Browning now adds the Citori Hunter Grade and White Lightning shotguns to the lineup.
Citori White Lightning 16 Gauge Shotgun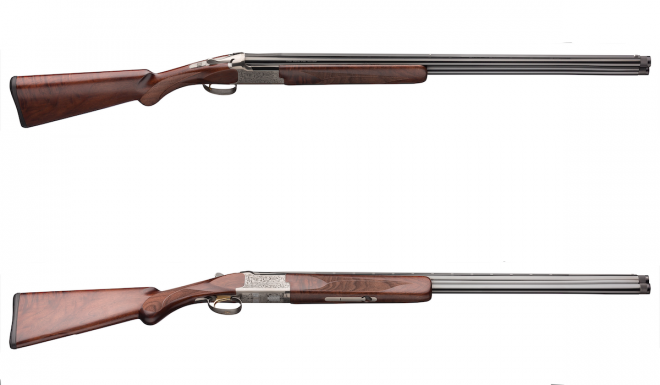 "The sought-after Browning Citori White Lightning is now available in the in-between 16 gauge chambering.

The standout feature of this new model is the smaller, lighter weight 16 gauge specific receiver that is perfectly tailored for this resurgent ammunition. Like every other Citori, this over and under features the robust, long-wearing Citori action that 'wears in, not out.'"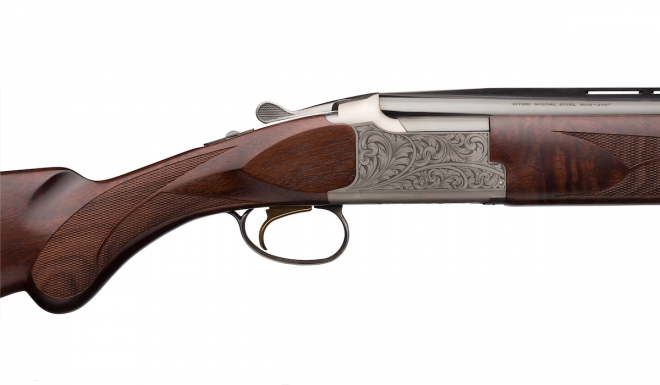 I have a friend in Guernsey County, Ohio who named his truck White Lightning, and just like that truck, this shotgun is meant to scream quality at first glance. Scaled specifically for 16 gauge, the natural color steel receiver is adorned with engraving on the sides and bottom. Both the receiver and trigger guard are protected with a silver nitride finish. The shape of the pistol grip is what gives this shotgun the lightning in its name. It is cut from Grade III/IV walnut, has an oil finish, and features Browning's Inflex recoil pad for comfort.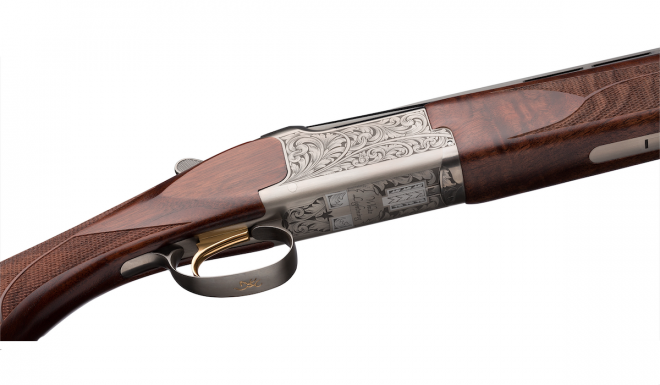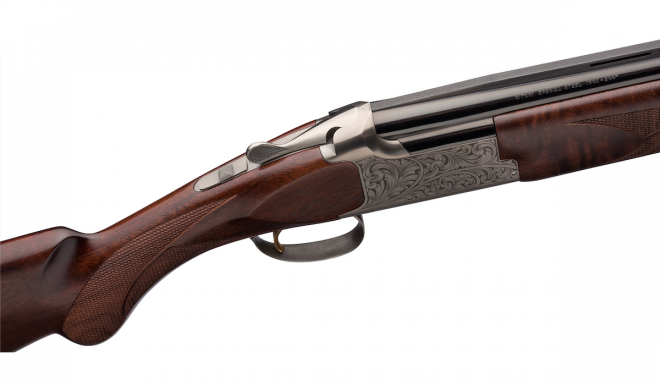 The barrels have a polished, deep blued finish and are available in 26″ or 28″ configurations. The barrels are topped with an ivory bead sight with a mid-bead. Three deluxe black Midas Grade choke tubes (Full, Modified, and Improved Cylinder) are also included. The MSRP is $2,739.99
Citori Hunter Grade I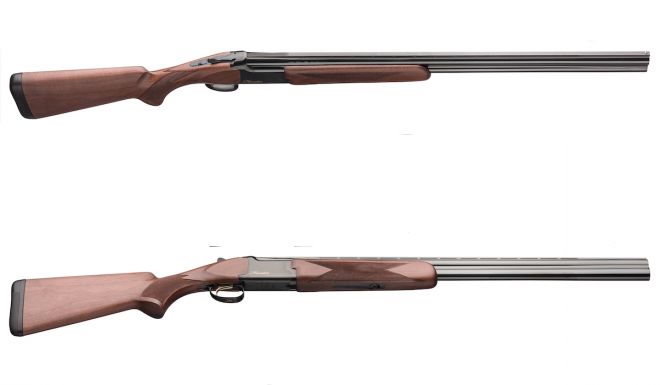 "If you have ever picked up an over and under shotgun and thought it was just too nice to take afield, the Citori Hunter Grade I solves this conundrum. Mind you, not a single corner has been cut in the production of this working-grade gun; its biggest feature is the Citori reputation for durability and handling performance."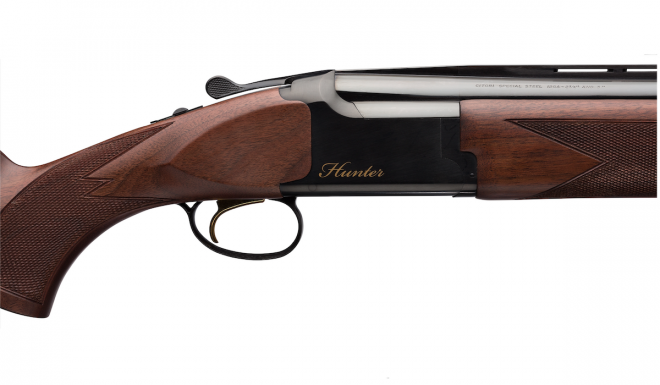 The steel receiver and metal components on the Citori Hunter Grade I feature a gloss blued finish. Gold enhancements bring an extra layer of class, even on this more budget-friendly model. The stock is made of Grade I walnut, and has a smooth, satin finish.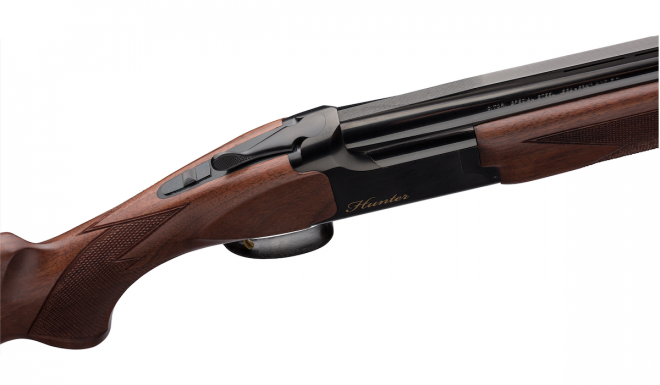 The Grade I comes standard with a silver bead front sight. The Inflex recoil pad is included to tame the gun's recoil for a full day of shooting. Full, Modified, and Improved Cylinder choke tubes are also included. MSRP ranges from $1,999.99 to $2,069.99, depending on the desired options.
Citori Hunter Grade II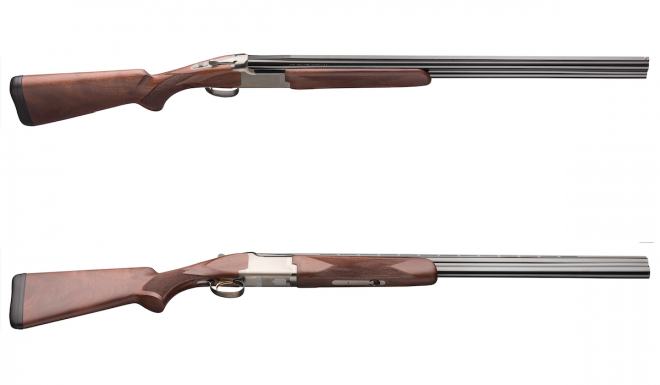 Similar to the Grade I shotgun, the Citori Hunter Grade II comes standard with a silver bead front sight, Inflex recoil pad, and three flush choke tubes (F, M, IC).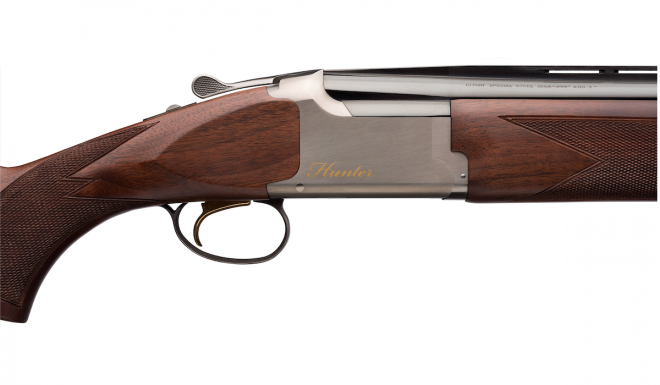 The differences lie in the gloss finish metalwork and nickel plated receiver. The gold enhancements are present on the Grade II, as well. The barrels maintain their blued finish, and the stock is cut from Grade II American walnut. The MSRP ranges from $2,199.99 to $2,269.99.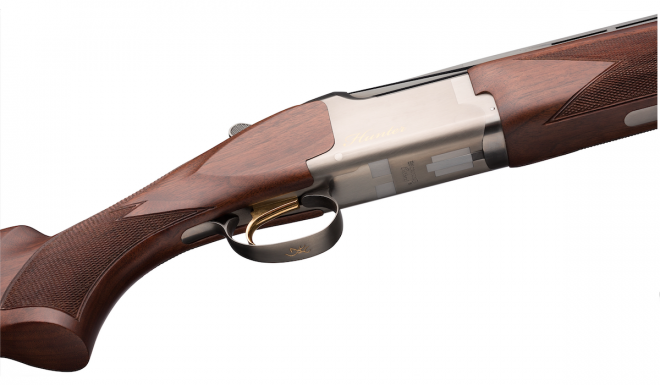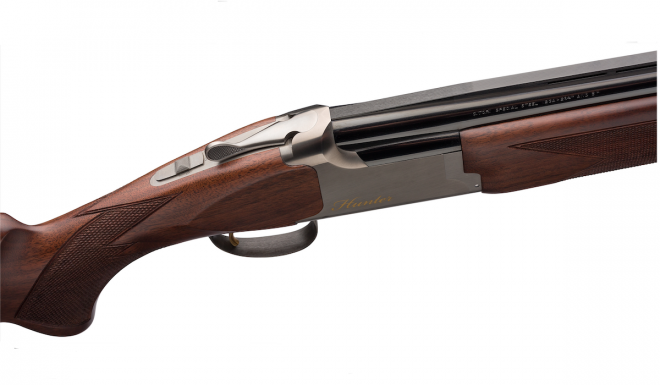 Both the Grade I and Grade II are available in 12, 16, 20, 28, and 410 bore models. The option of either a 26″ or 28″ barrel is also available. If over/unders aren't for you, Browning offers a large number of other options, which can be found on their website. Don't forget to check out their Instagram, Pinterest, YouTube, Twitter, and Facebook pages.