As technology advances, we often want the newest and fastest guns. A pump shotgun is definitely not the newest or the fastest, but there's a reason they've stuck around. Robust and reliable, the trusty pump shotgun continues to take game. The Winchester SXP Universal Hunter shotgun is the latest model from Winchester to be designed for just that purpose.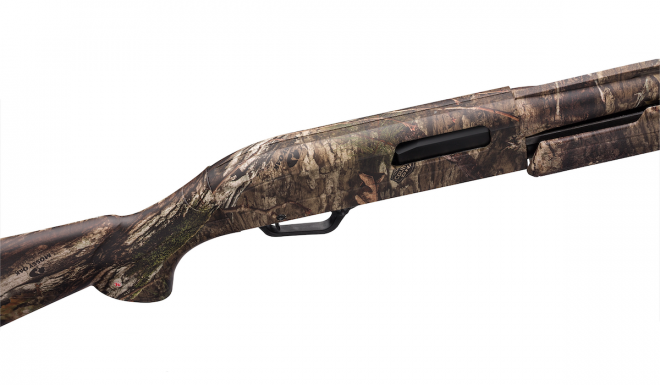 "Universally the most versatile pump. Pump guns are often considered utility guns. But the Universal Hunter goes above and beyond – ready for the full range of hunting you do. The Mossy Oak DNA camo finish is durable and offers full coverage for any season you hunt."
Winchester SXP Universal Hunter Shotgun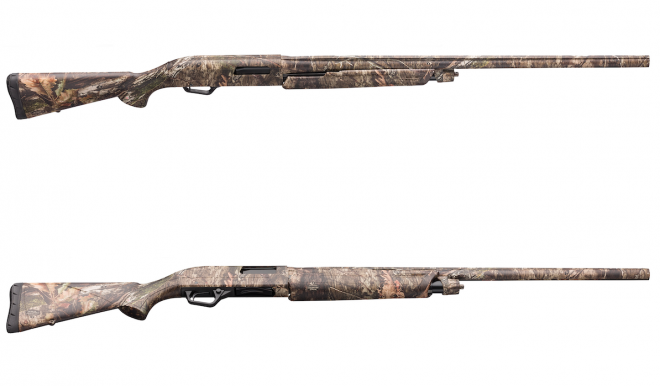 If country living is in your DNA, you'll appreciate this shotgun being covered in Mossy Oak's latest woods camo, DNA. The stock is composite and shares textured gripping surfaces with the forend. The SXP uses the inertia-assisted Speed Pump action. It uses a pair of rigid action bars to keep the action smooth. The Inflex recoil pad is installed to keep felt recoil to a minimum. The trigger group has been redesigned and features a reversible safety. That means all of you lefties haven't been forgotten. Surrounding the trigger is a ramped trigger guard, which should help with loading, especially with cold or gloved hands.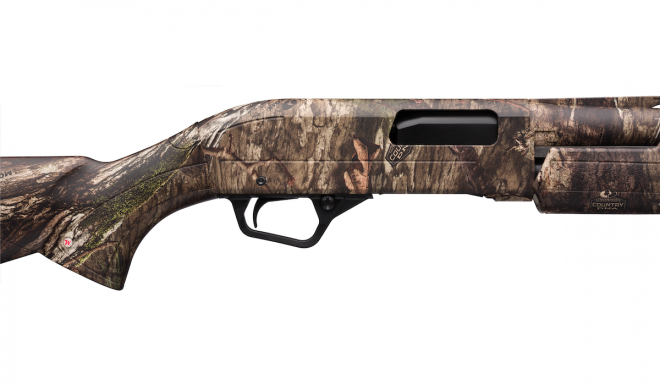 The receiver is made from aluminum alloy and is drilled and tapped for those wanting to run optics. There are optional Winchester scope bases and rings available. The barrel uses a chrome-plated chamber and bore, and the ventilated rib is topped with a TRUGLO fiber-optic sight. Three Invector-Plus choke tubes come in the box: Full, Modified, and Improved Cylinder. Sling swivel studs come installed.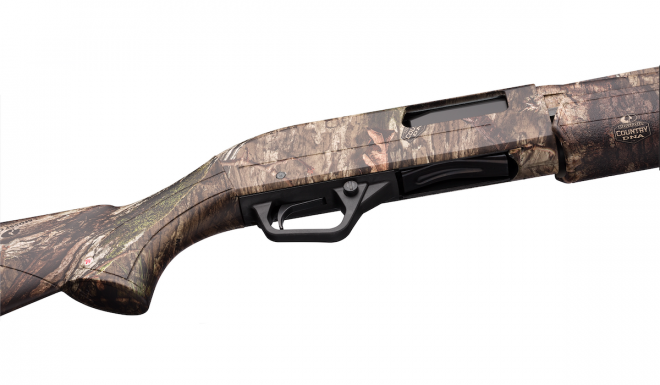 The SXP Universal Hunter is offered in 12 gauge, 3½" and 3″ chamber models and 20 gauge, 3″ chamber models. Optional barrel lengths are 24″, 26″, and 28″. Winchester offers a wide variety of shotguns, especially ones geared toward hunters. Make sure you take a look at all of your options on Winchester's website. Follow along on their Instagram, YouTube, Twitter, and Facebook for more updates.