Since the beginning of the popularity of red dot sights, their quality has increased, and their prices have decreased. With the decreasing cost of electronic sights, they are becoming more attainable for shooters working with a lower budget. Bushnell has just released their new RXS-100, expanding their catalog of budget-minded optics.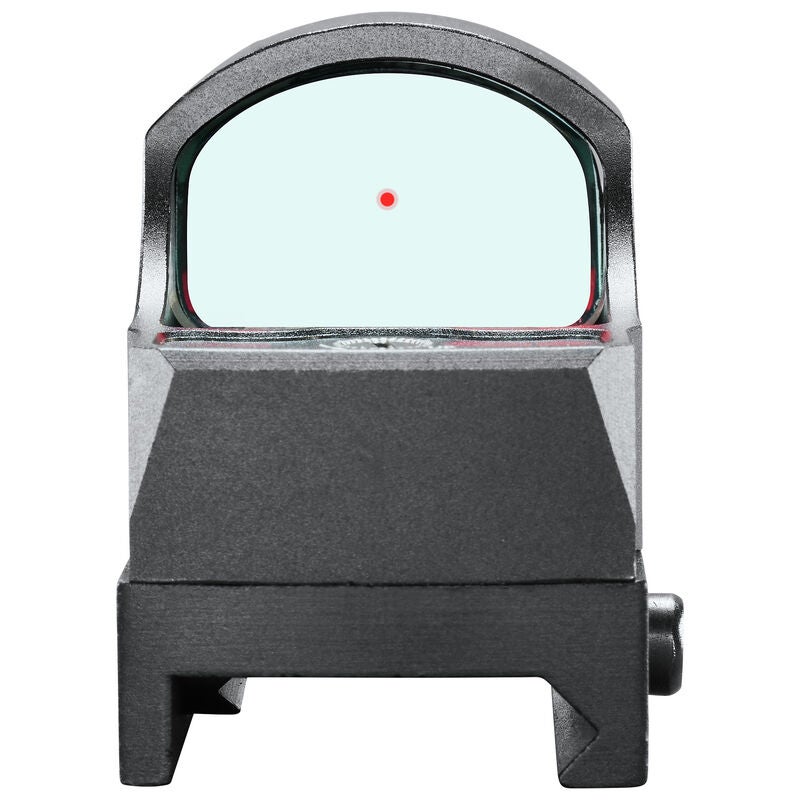 "Bushnell®, an industry leader in performance optics, announced today the introduction of a new reflex sight – the RXS-100. Designed with user-adjustable brightness settings and multi-platform versatility, the new RXS-100 offers outstanding value at an unheard-of price point."
Bushnell's New Red Dot – The RXS-100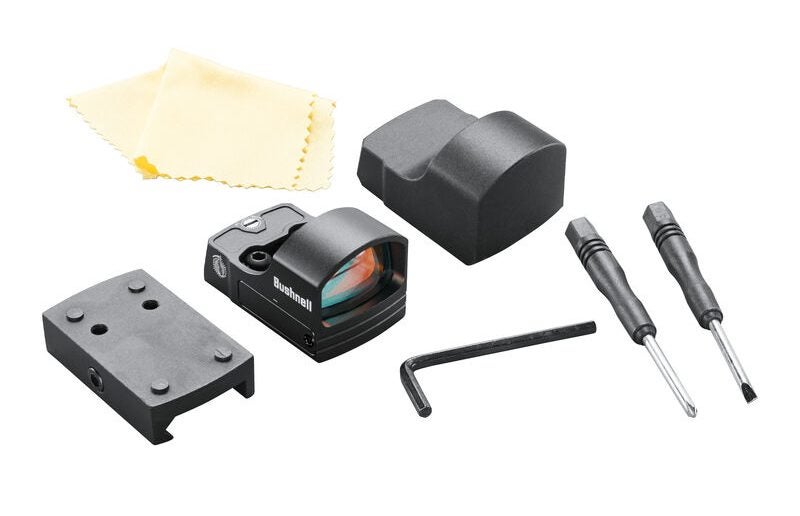 While the RXS-100 is compatible with optics-ready handguns, I think you all are most interested in its application as a hunting sight. A red dot on a hunting shotgun is a combo that can keep your freezer stocked for years to come. The sight can mount directly to any firearm that can accommodate a Delta Point Pro. The included riser mount also makes the sight capable of integrating with Weaver-style mounting options. To increase durability in the field, the body is made of aircraft-grade aluminum. To that end, the oversized hood helps protect the lens against hard impact, as well as cutting down on glare.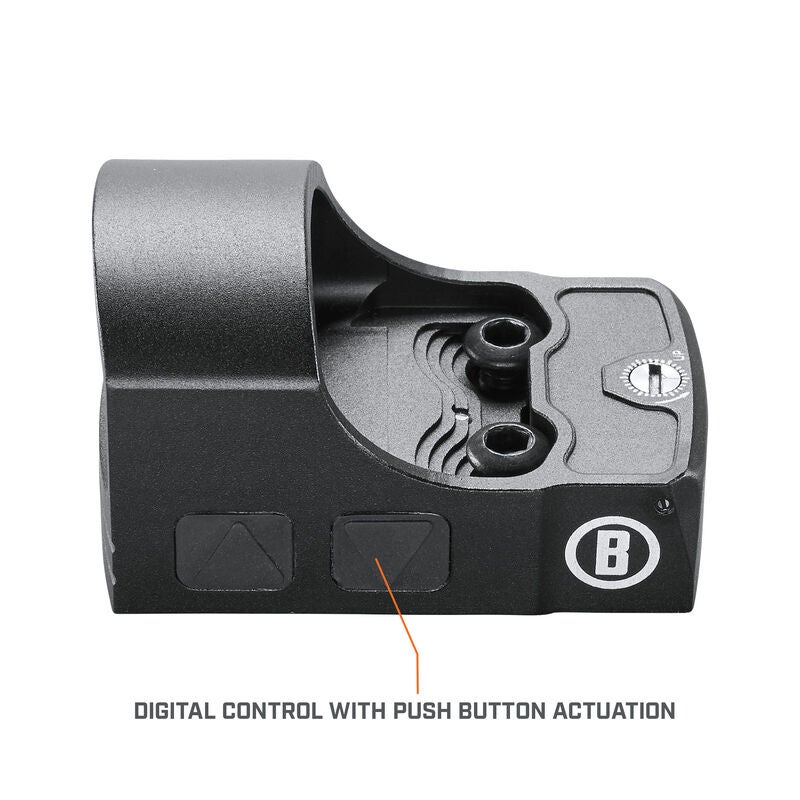 The lens has True Tone coatings to reduce that pesky blue tint found on other red dot sights. The 4-MOA dot reticle utilizes a point source LED, and runs off a single CR2032 battery. Eight brightness settings, actuated with left side push buttons, give you plenty of options in varying degrees of ambient light. Set on the mid setting, battery life is 5,000 hours. Helping to conserve that battery is a 12-hour auto-shutoff feature. When it is time to replace the battery, the RXS-100 features a side loading tray; a feature still not offered on some of the most expensive micro red dots. This allows you to change the battery without having to re-zero your firearm. Should you want to re-zero, detented windage and elevation adjustment turrets are on the top and right side of the sight, and adjust in 1 MOA clicks.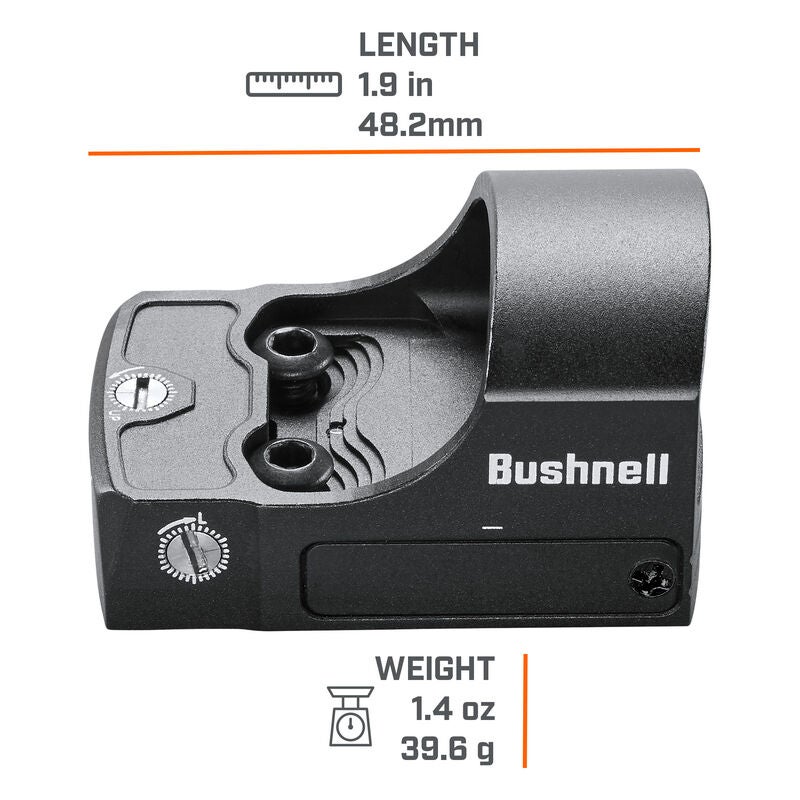 Also included are adjustment tools, a protective form-fit cover, and a cleaning cloth. The MSRP of the RXS-100 is $99.99. If one bill sounds like a good deal to you for all of the features and included accessories, head over to Bushnell's website to pick yours up. You can also follow them on their Facebook, Instagram, and YouTube pages. Now, go bag yourself a turkey!