For most, the word "hunting" conjures images of the broadside of a large buck. However, another large aspect of hunting that is often forgotten by those of us who don't run a ranch or farm is predator management. Coyotes and other predators can wreak havoc on livestock, and for that reason, Browning has given us another option to help dispatch these threats. Introducing the new Browning X-Bolt Predator Hunter rifle.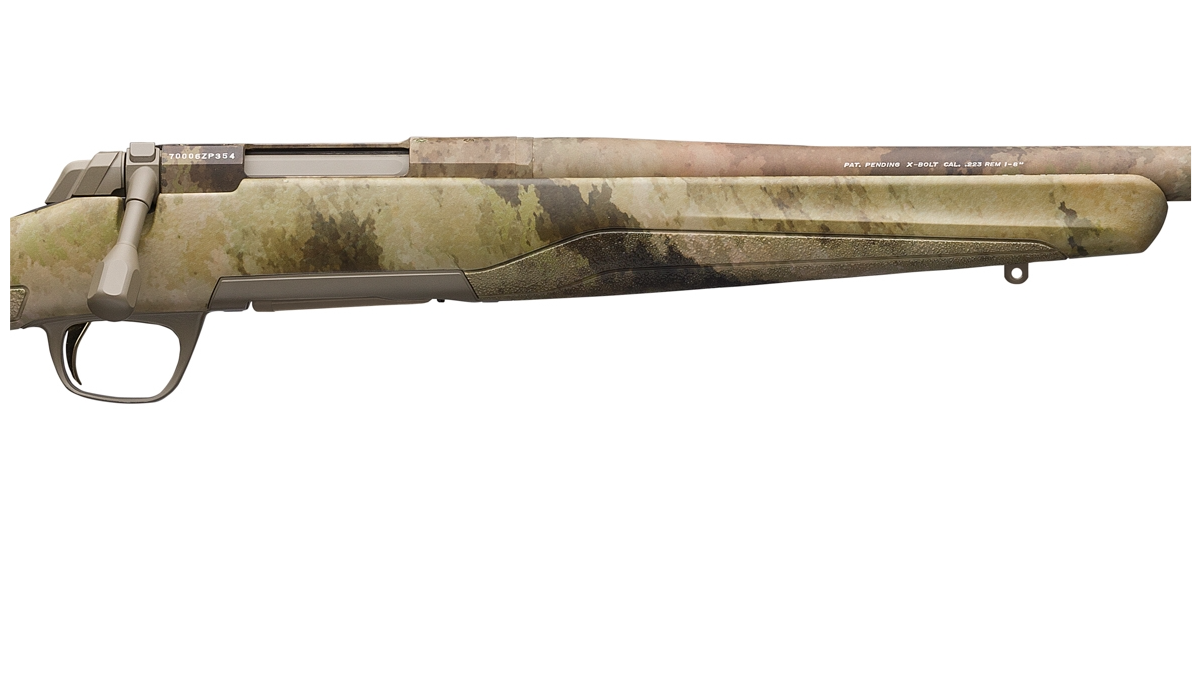 Turn predators into prey with the X-Bolt Predator Hunter. Featuring a combination of finishes to help hide you from the eyes of wary predators and varmints, this X-Bolt is built for mobility and precision shooting.
Coyotes Beware – The X-Bolt Predator Hunter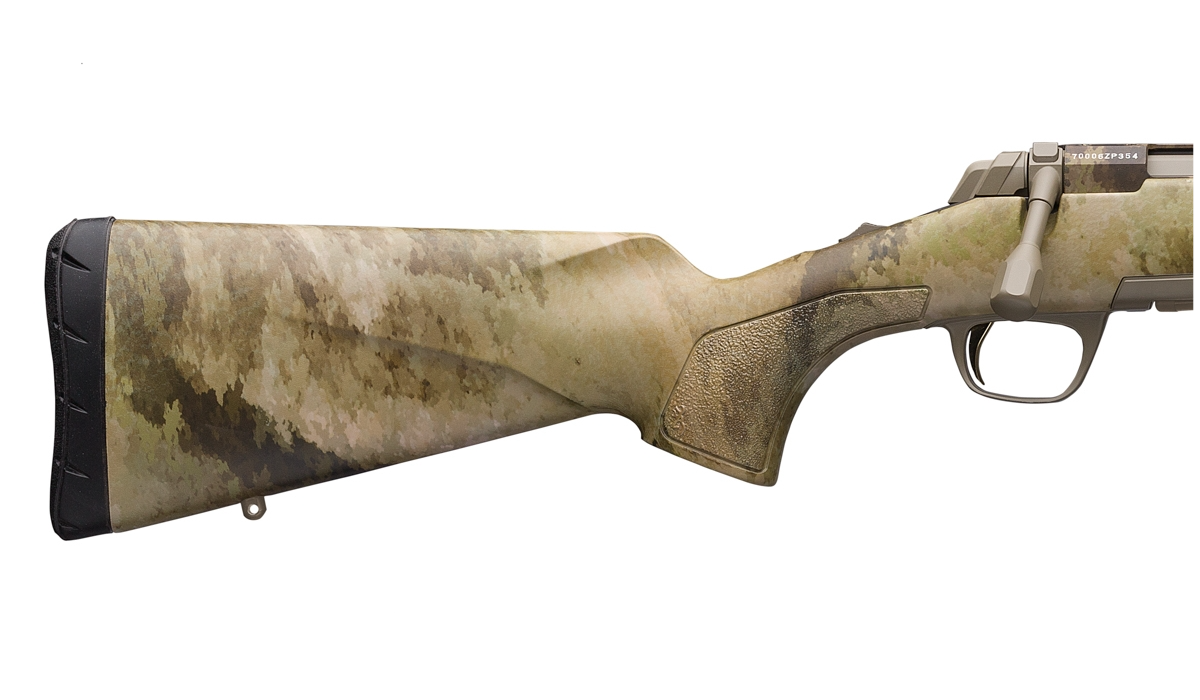 To help them make your life harder, predators have keen eyes. To combat this, Browning has coated the X-Bolt Predator Hunter's barrel, receiver, and composite stock in A-TACS AU camo. To reduce glare and increase protection from the elements, the metalwork is finished with Elite Sand Cerakote. At the shooter's end of the gun, an Inflex recoil pad is installed. On the opposite end, the muzzle is threaded and suppressor-ready. The 6.5 Creedmoor variant is threaded 5/8″-24, while the rest are threaded 1/2″-28. A muzzle brake and thread protector are supplied.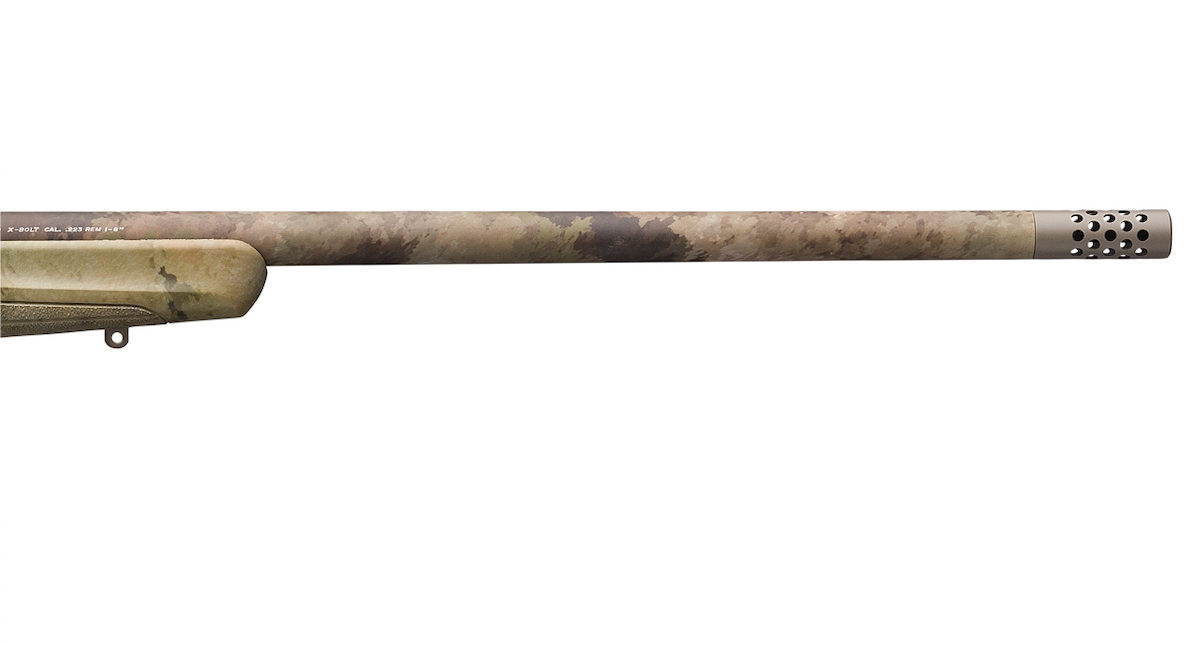 The extended bolt handle features a 60-degree throw, allowing it to clear most optics. The 22″ heavy sporter contour barrel is free-floated and feeds from a rotary mag. The trigger is screw adjustable from three to five pounds and comes from the factory at three and a half pounds. The X-Bolt Predator Hunter rifle comes in the following configurations:
204 Ruger – 22″ barrel
223 Rem – 22″ barrel
22-250 Rem – 22″ barrel
6.5 Creedmoor – 22″ barrel
Regardless of caliber, the MSRP lands at $1,099.99. To find more details on this or other hunting rifles from Browning, wander on over to their website. Browning is also active on social media, so pick up what they're puttin' down on Facebook, Twitter, YouTube, Pinterest, and Instagram. Now, head out and bag some coyotes!