The Browning A5 has been through a lot of upgrades, modernizations, and aesthetic changes. Continuing their expansion on the beloved platform, Browning has now introduced two more versions. These are the Browning A5 Hunter Grade III and Wicked Wing Vintage Tan shotguns.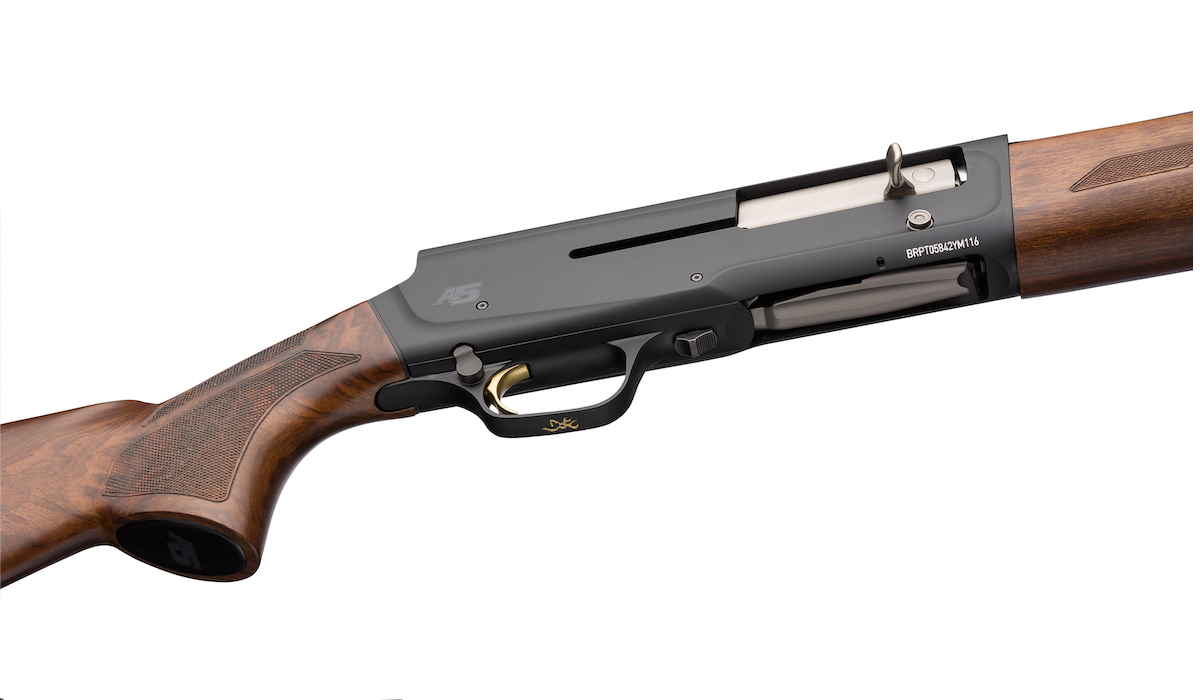 The Browning A5 Hunter Grade III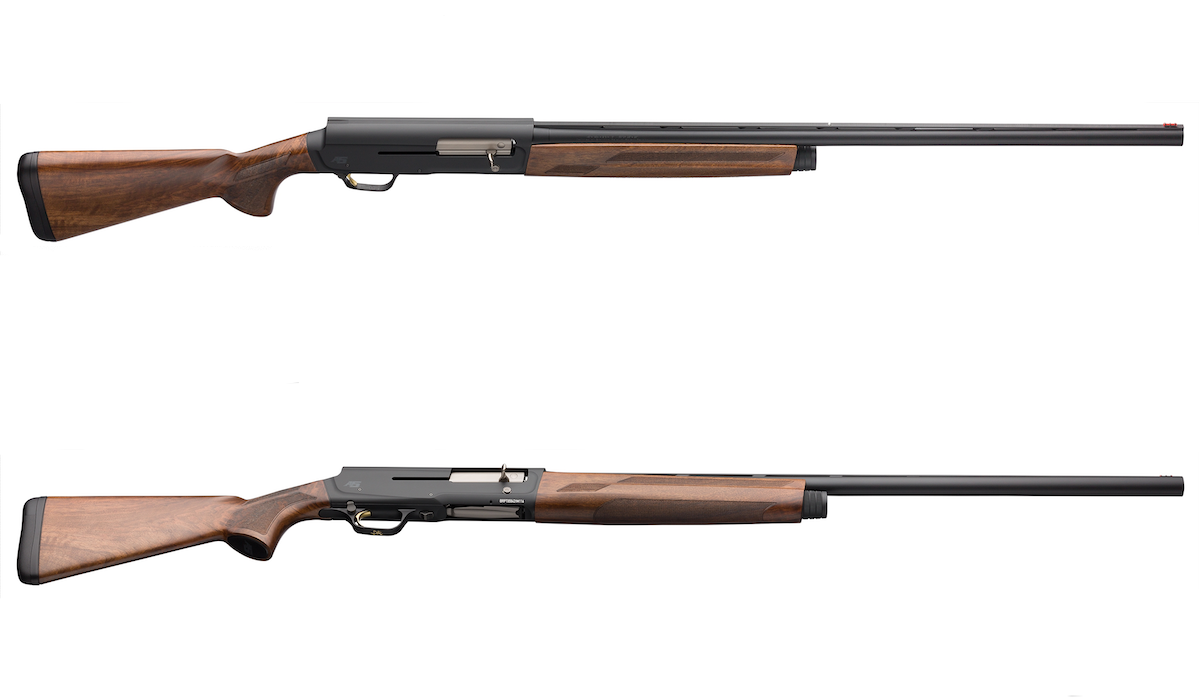 "The tradition of reliable, great looking autoloading shotguns began with the Browning Auto-5 and continues today with the A5 Hunter Grade III. This new model combines the ruggedness and performance of the advanced A5 with the refinement of a polished, engraved receiver and beautiful Grade III Turkish walnut."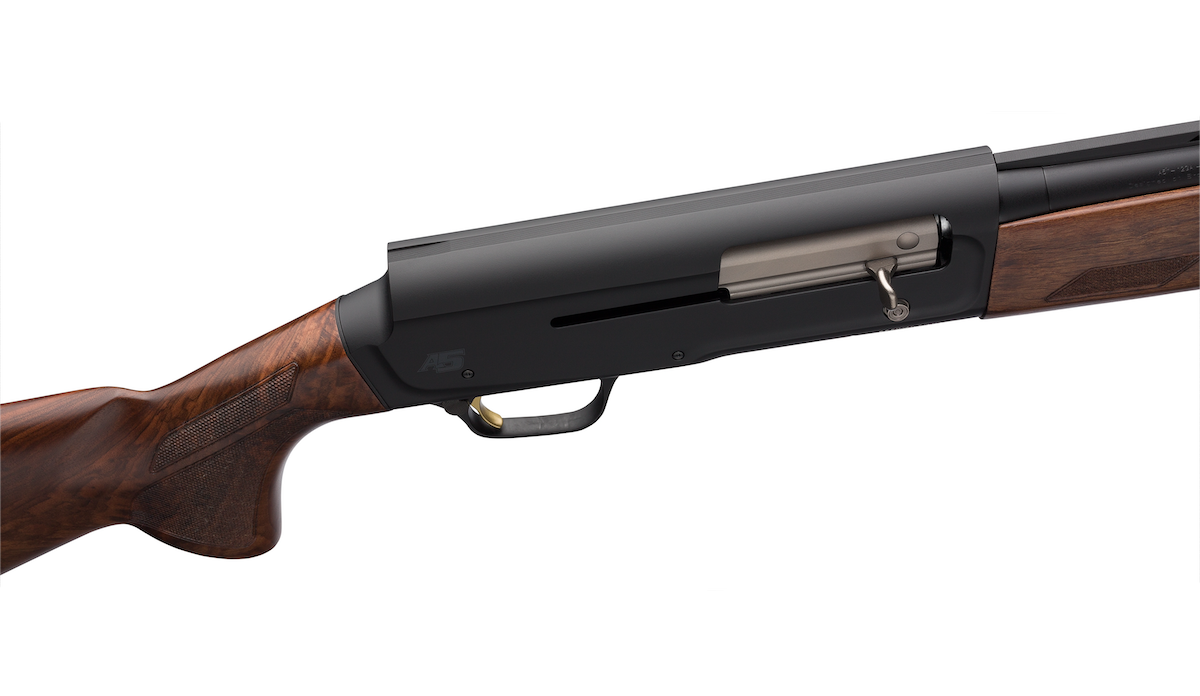 At the heart of both shotguns is the short-recoil operation of the Kinematic Drive system. The stocks are shim-adjustable for length of pull, cast, and drop. They're capped with the Inflex recoil pad in order to soften the recoil of the versatile 12 Gauge. Like many of Browning's shotguns, these use a fiber-optic front sight and ivory mid-bead sight.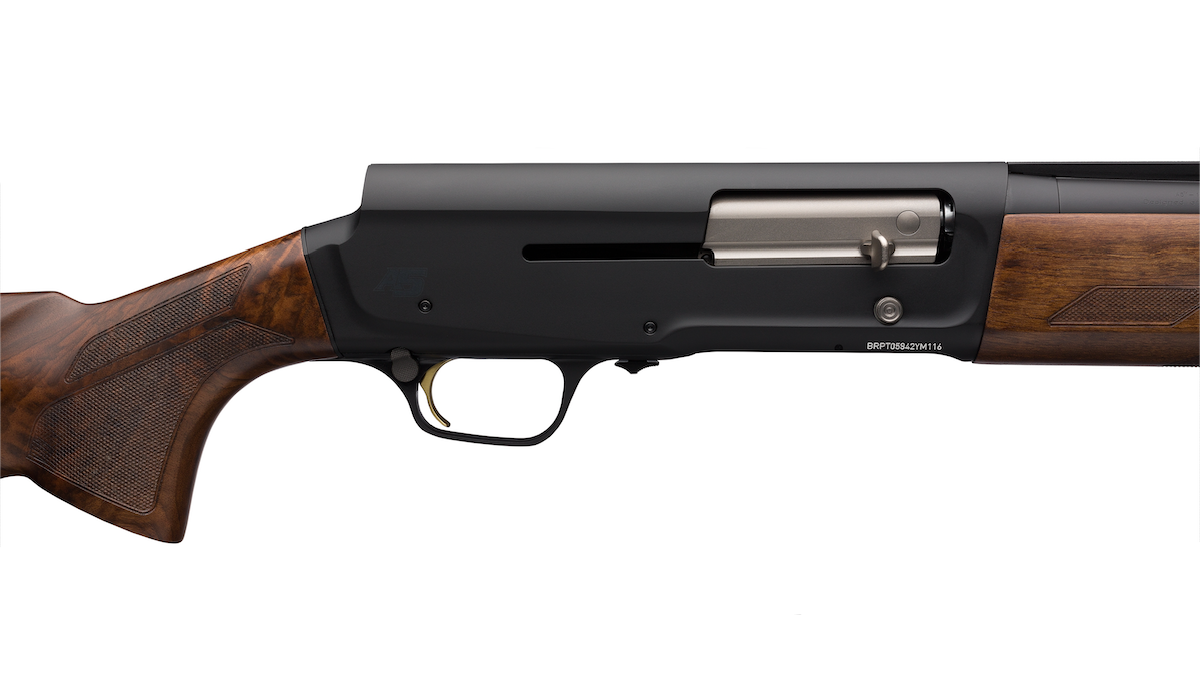 The A5 Hunter Grade III has a stock cut from Grade III Turkish walnut. It features a gloss oil finish and 22 lines-per-inch checkering. The barrel is available in 26″ or 28″, and wears a matte black finish. Three Invector-DS choke tubes are included: full, modified, and improved cylinder. The MSRP is $1,939.99.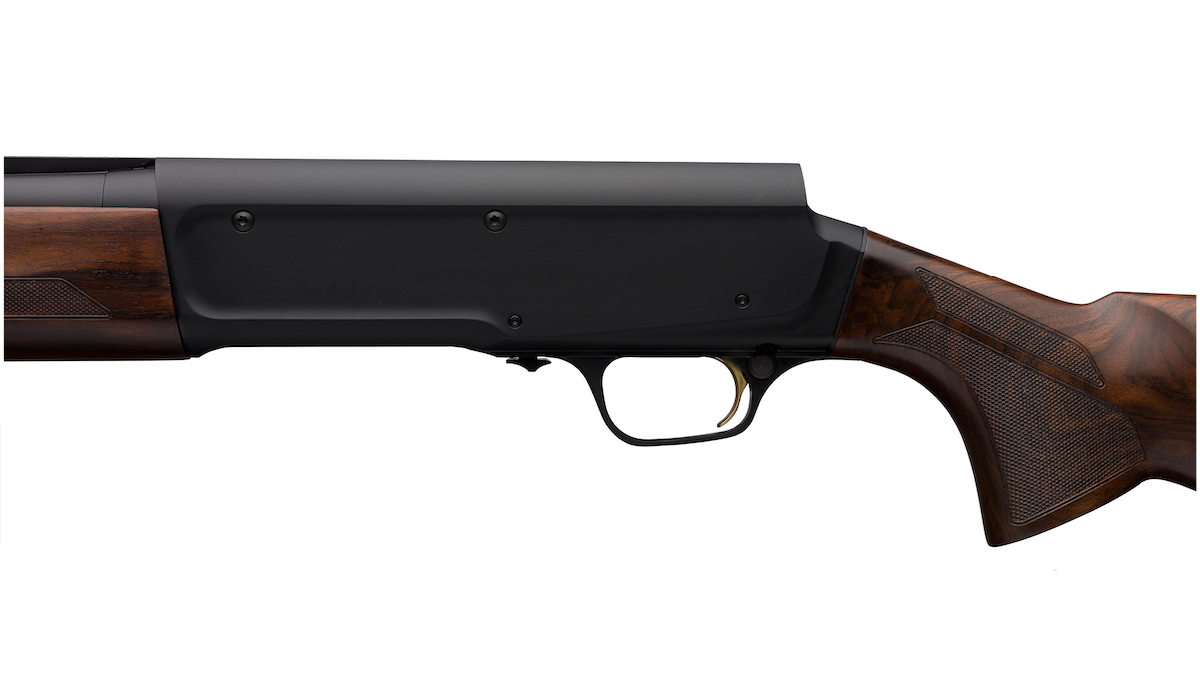 The Browning A5 Wicked Wing Vintage Tan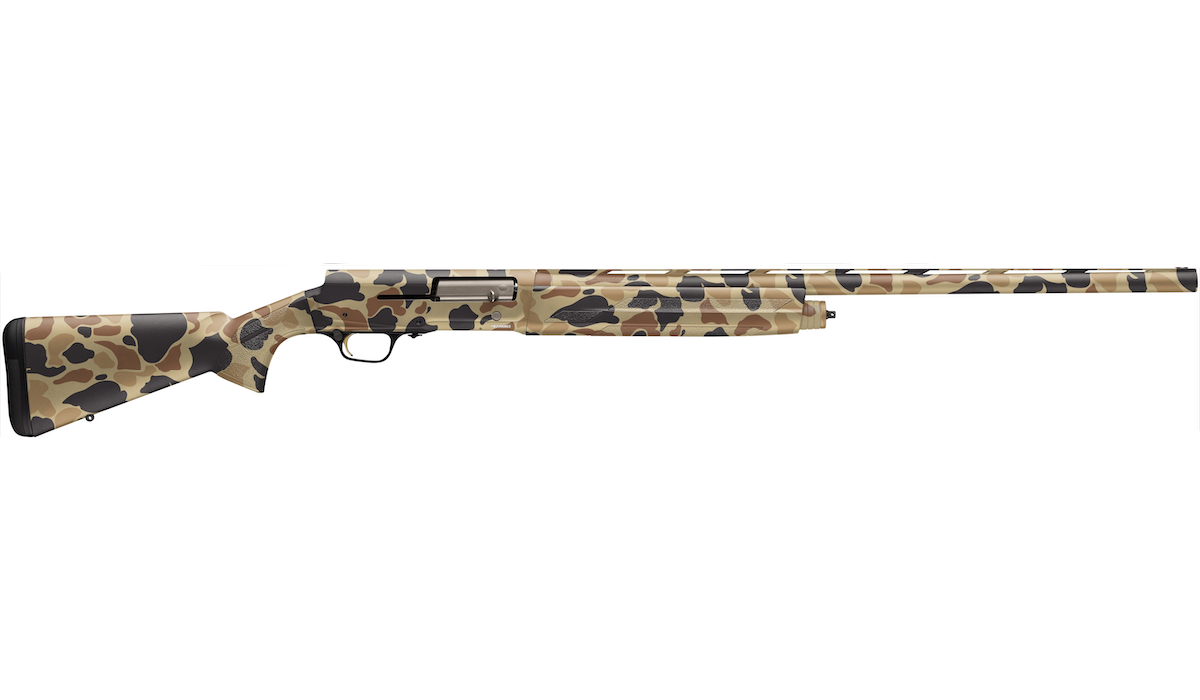 "With stylish looks that separate it from the autoloading shotgun pack and the proven performance of its humpbacked namesake, the Browning A5 Wicked Wing has quickly become a hunter's favorite in marshes and fields. This new model has all of the features included with other Wicked Wing models, plus the addition of a "new" Vintage Tan camo pattern. And it isn't just for show, this retro-styled pattern disappears in a variety of environments."
Just like the Hunter Grade III, the A5 Wicked Wing Vintage Tan uses a close radius pistol grip, only with a composite stock. The shotgun wears an old-school bubble camo. It's hydrodipped in Retro Vintage Tan camo. It uses a chrome-plated bore to aid with corrosion resistance. The Briley oversize bolt release makes gloved use easier. Three extended Invector-DS Goose Band choke tubes are included: full, modified, and improved cylinder. The MSRP is $1,799.99.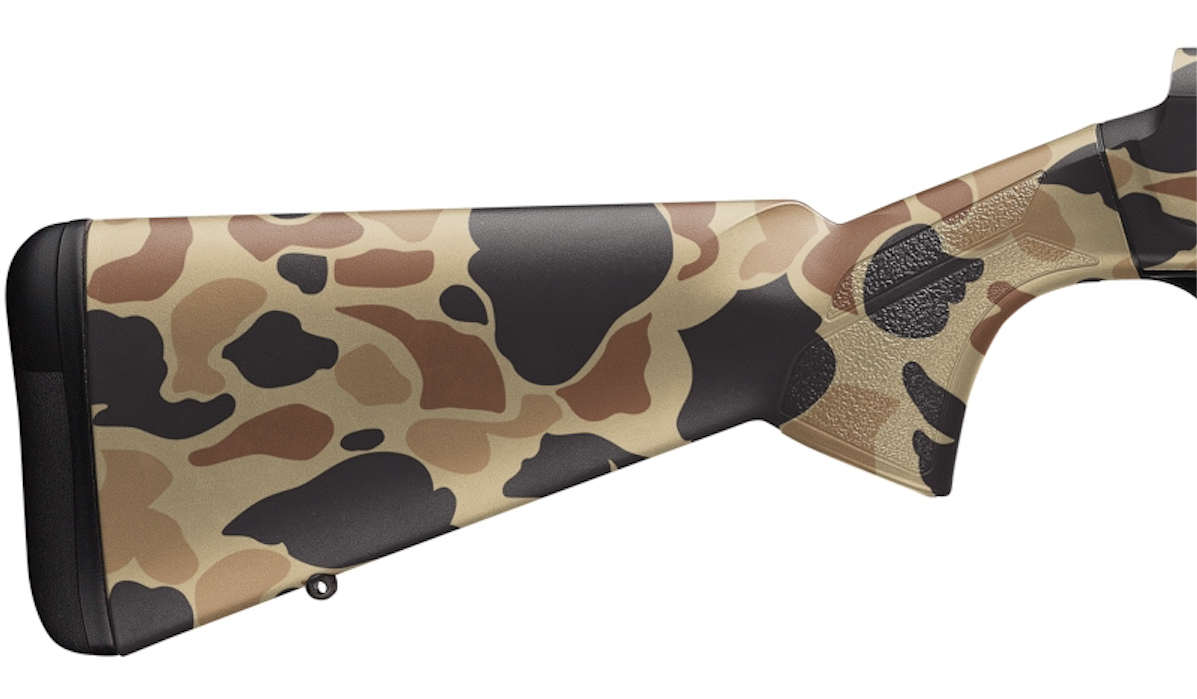 To see all of the other versions of the famous humpback A5, check out Browning's website. You can also get updates on all of their products through their Facebook, Instagram, YouTube, Pinterest, and Twitter.