We all have to carry stuff. It sucks, but we have to do it. Fortunately, we have companies like 5.11 Tactical dumping time and money into finding creative solutions for life's burdens. Let's take a look at 5.11's new loadbearing products and EDC tools and accessories for 2021.
"Our end-users depend on 5.11 products and gear to ensure they can live the mantra of Always Be
Ready," said 5.11's CEO, Francisco Morales. "That fact is a guiding principle as we work to design,
develop and introduce new items into our offering. From public safety professionals, operators, and
outdoor enthusiasts, we spend years fine-tuning products to meet their needs. We couldn't be more
excited for the new gear we are bringing to market in 2021."
2021 5.11 Tactical Loadbearing Products and EDC Tools/Accessories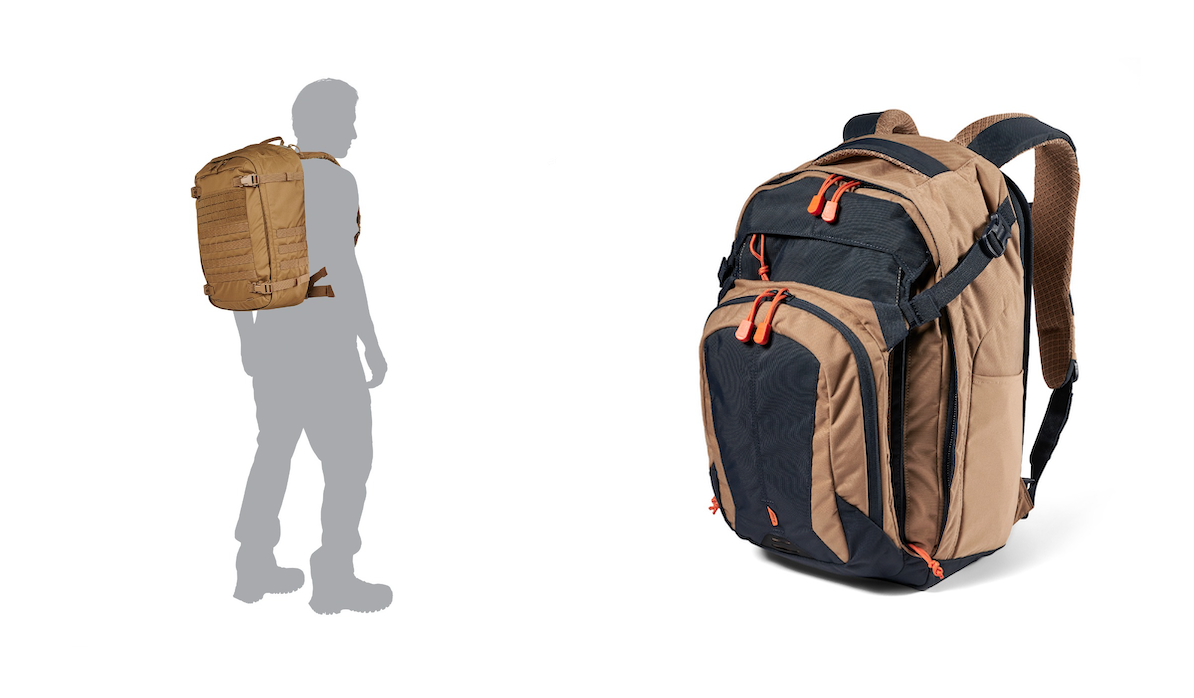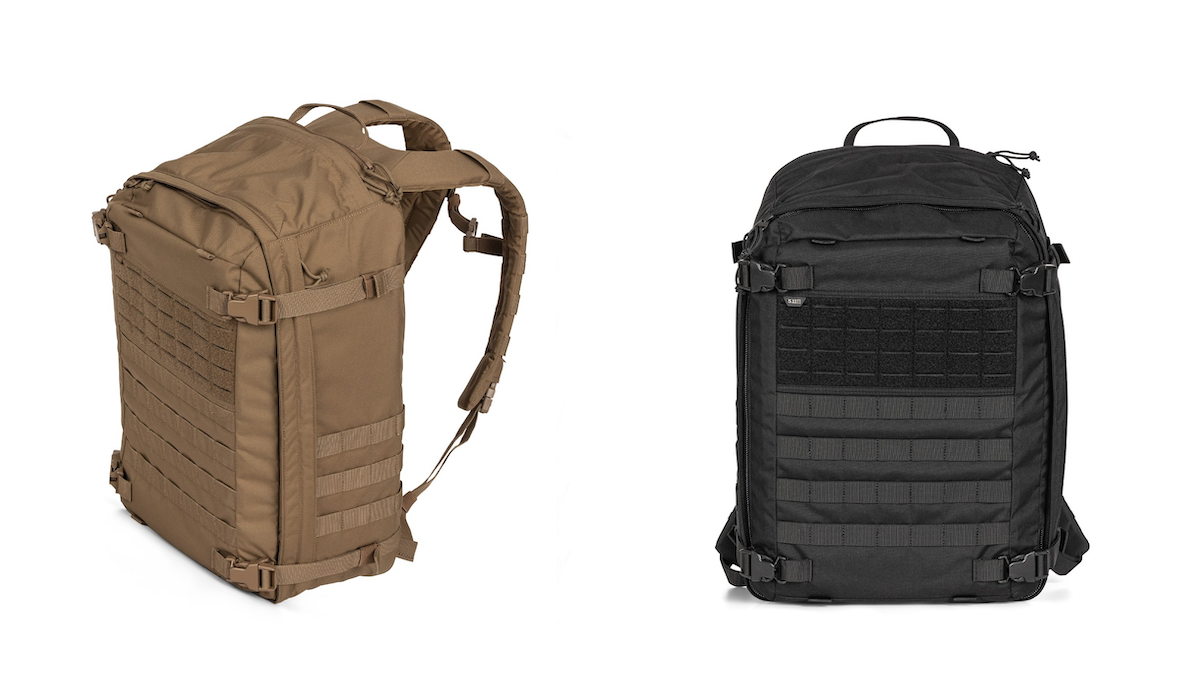 Available this Spring, the Daily Deploy 48 Pack offers its users a 39-liter capacity. An opening in the side of the pack gives access to the loop-lined main compartment and a secondary compartment. It also features a rear compartment, ideal for a laptop or hydration system. The front and sides are covered in MOLLE webbing. The MSRP is $149.99.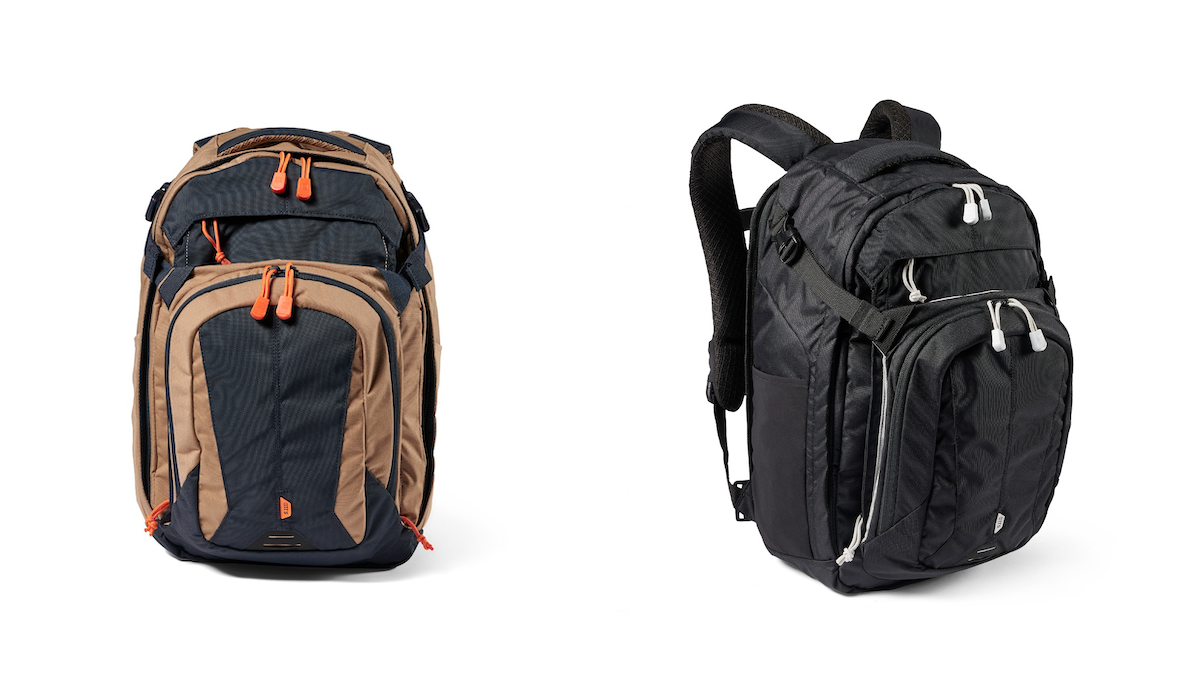 Coming in Coyote or Black, the new 32-liter COVRT18 2.0 Backpack is meant to have a more discreet look. Nobody who's serious about carrying concealed wants to broadcast that they have a firearm. The pack even includes a TSA checkpoint-friendly laptop compartment and the ability to tuck the logos away, should you fear recognition of the brand. The MSRP is $129.99.
The WTS and WTS Wide 3L Hydration Systems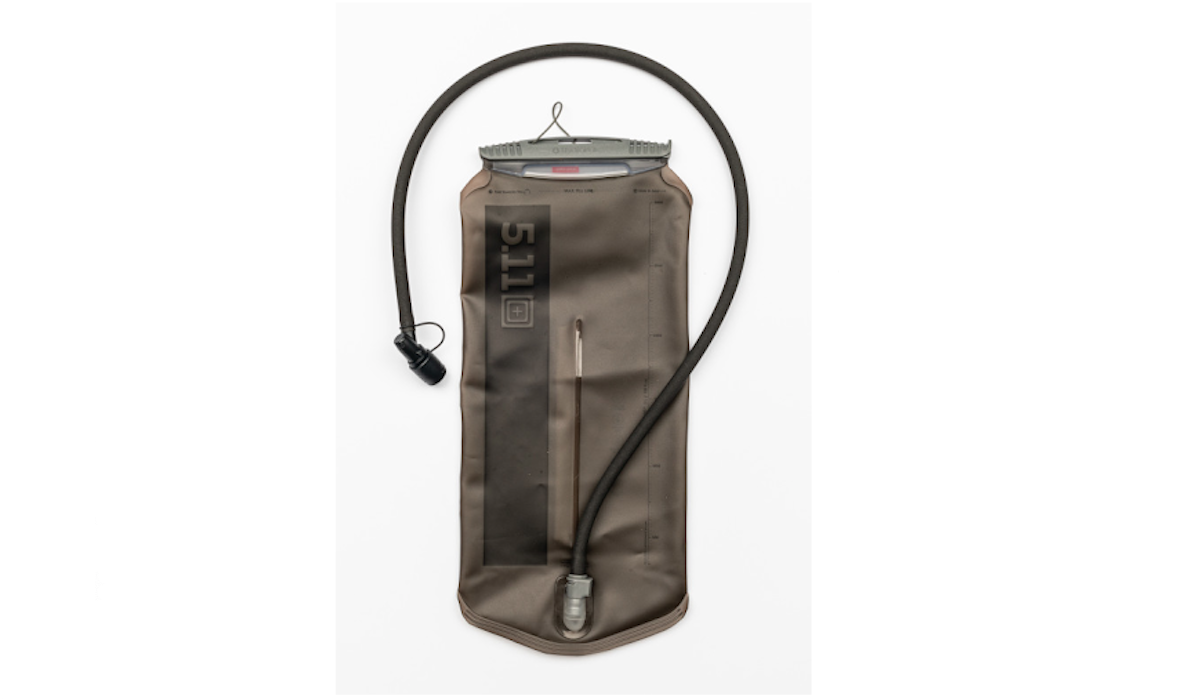 Partnering with Hydrapak, 5.11 Tactical has created a 3-liter hydration system. The WTS and WTS Wide both use a fixed center baffle design to keep the unit slim. These are made specifically to work with 5.11's convertible hydration carriers. The MSRP is $44.99.
The Convertible Hydration Carrier
The Convertible Hydration Carrier is able to convert from a backpack to a MOLLE pouch. It then attaches to a plate carrier with the use of a PC Convertible Hydration Carrier. The MSRP is $54.99.
The 1.75" Maverick Battle Belt
"The new inner/outer 1.75" Maverick Battle Belt features an ergonomic curve for maximum comfort and 5.11's proprietary TAC-LAM® high strength laminate on top of a dual nylon webbing. 1" and ½" laser-cut weaving opportunities ensure effortless arrangement of your duty and training gear complete with a COBRA® buckle. Available in the fall. (MSRP $149.99)"
The ABR Plate Carrier
When not in use, the ABR Plate Carrier can be discretely stored in a briefcase. Should the need arise, the convertible plate carrier uses laser-cut and web MOLLE to hold all of your tools and equipment. It also features an admin pocket, adjustable shoulder straps, and quick-release waist straps. The MSRP is $159.99.
3M Carbon Black
5.11 offers 3M Carbon Black embellishment through the 5.11 Custom Shop. It is a reflective film that is known for its durability and flexibility. It uses glass bead technology to keep it dark and muted during the daytime, but bright during nighttime operations.
Physical Training-Ready (PT-R)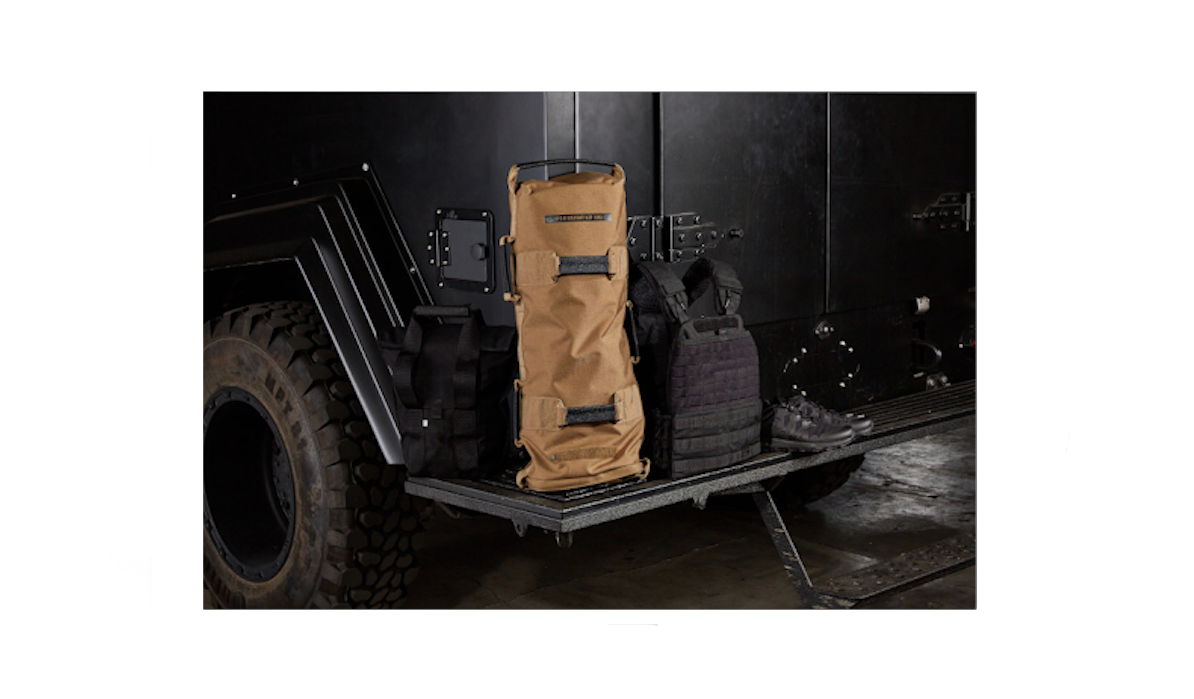 The Physical Training-Ready (PT-R) Line is 5.11's line of training equipment that will be available this Summer.
The PT-R Weight Kit 50 and PT-R Weight Kit 100
Designed to offer a portable solution to training, the PT-R Weight 50 Kit (MSRP: $149.99) and PT-R Weight 100 Kit (MSRP: $169.99) include two heavy-duty liner bags that can be filled with sand or other weighted material. Each liner holds half of the total bag weight, giving you various weight options. The liners aren't just featureless weights. They have their own non-slip grip handles and can be used independently of the large bag.
The TacTec Trainer Weight Vest
If the bags aren't enough to get your blood pumping, bag training can be paired with a weight vest. Based on the TacTec Plate Carrier, its low profile and light weight make it ideal for the dynamic movement often found in exercise. Stretch cummerbunds, front/rear MOLLE, and compatibility with Rogue weight plates and the TacTec Weight Plate Sandbag, make this vest a great base for hard training. The MSRP is $139.99.
The TacTec Weight Plate Sandbag
The TacTec Weight Plate Sandbag is an adjustable, heavy-duty bag. It can be filled with sand, rocks, marshmallows, or anything else you might use for weight. It can also be secured in the TacTec Trainer Weight Vest, allowing you to train anywhere, any time. The MSRP is $54.99.
EDC Tools and Accessories
The EDT Hex
Kicking off the list of EDC tools, the EDT Hex gives you the ability to keep four drivers in your pocket, but in a very small package. It comes with four tips: Phillips, slotted screwdriver tips, a T6, and a T8 Torx head. Whether you need to fix your glasses or zero your optics, you'll probably find what you need. The MSRP is $16.99.
The EDT Pry
If you've broken the tip off of your knife by trying to pry something open, this one is for you. The EDT Pry is a tiny prybar, plus some. The pry tip doubles as a flat-head screwdriver. It also features a ¼-inch driver that works with standard hex bits. If none of those work out how you wanted, use the bottle opener to help you forget. The MSRP is $14.99.
The EDT Rescue
The EDT Rescue uses a carbide tip to deliver force enough to shatter tempered automotive glass. It also boasts a web cutter capable of gliding through a stuck seat belt in an emergency. An oxygen key is also included, should you need it. The MSRP is $14.99.
The Base 1SF
The Base 1SF Knife is a minimalist, edged keychain tool. The blade is made from 8CR13MOV stainless steel. It uses a sheepsfoot blade that is 1.5″ long. The whole unit is less than 4″ opened, and an almost invisible 2.365″ when folded. It uses a common thumb stud and frame lock, making it a familiar option for those who already carry a knife. The MSRP is $16.99.
The EDC K-USB Flashlight
Pictured above, the EDC K-USB Flashlight produces 150 lumens, even from its keychain-carry design. The body is constructed from aerospace-grade aluminum and is IP54 dust and water-resistant. As a welcomed bonus, a battery status LED shines from the switch, reminding you when you need a charge. The MSRP is $32.99.
Justin Gingrich, who pioneered the modern tactical tomahawk, has collaborated with 5.11 to introduce new tactical axes and knives.
The Peacemaker CFA
The Peacemaker CFA's heat-treated steel blade and pick head, plus full-tang steel construction, makes it a front-runner for a hard use blade. The frame is skeletonized and weighs in at 1 Lbs 12.2 Oz. Included is a sheath and four-position belt/MOLLE clip. The MSRP is $149.99.
The CFK 7 Peacemaker
Also equipped with a heat-treated steel blade and full-tang steel construction, the CFK 7 Peacemaker is a tough one. Windows in the blade don't only match your tricked-out Glock; they reduce the weight of the knife. Topped with a tactical pummel tip, the handle is textured for a good grip in less-than-ideal conditions. The MSRP is $129.99. For more from 5.11 Tactical, take a look at their website, or follow them on YouTube, Facebook, Instagram, and Twitter.