Lever-action rifles continue to be popular, especially among hunters. Designed in partnership with Henry Repeating Arms and tailor-made to run in lever guns, the Federal Premium HammerDown line was introduced in 2020. Originally available in only five calibers, Federal has now expanded the line to include .45 Colt, .35 Rem., and .444 Marlin.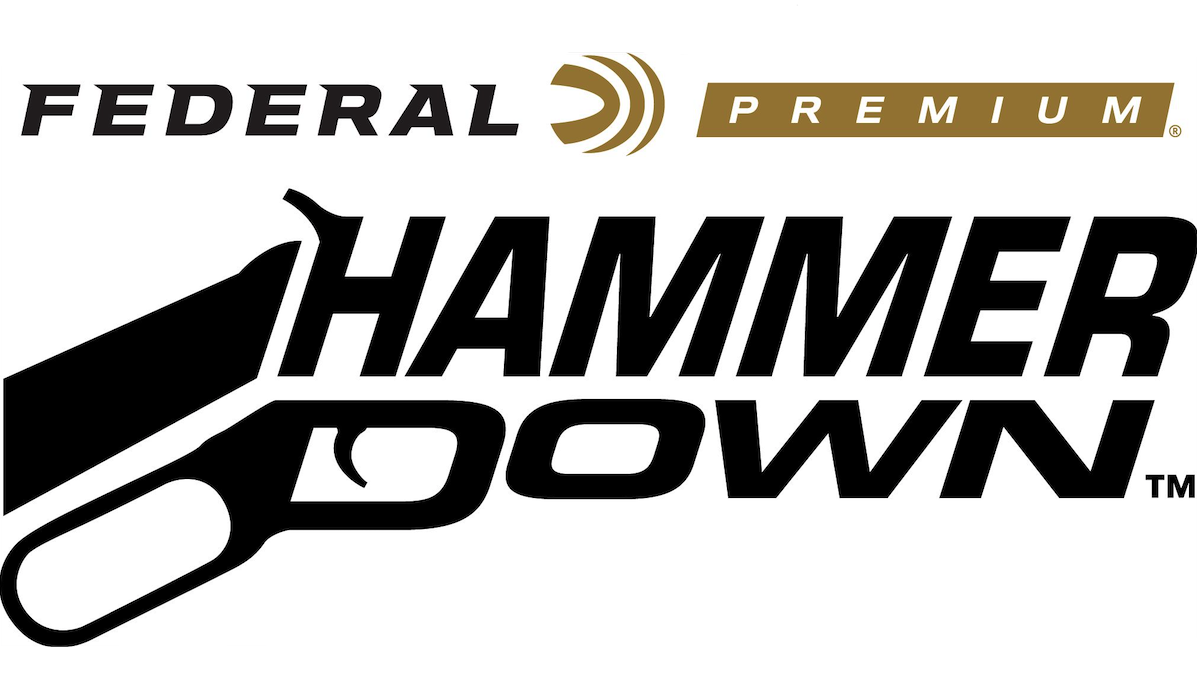 NEW HammerDown .45 Colt, .35 Rem, & .444 Marlin
"Make your lever gun run like never before with the industry's only ammunition truly designed for optimal cycling and overall performance from the time-tested rifle platform. Velocities of all-new Federal Premium® HammerDown™ loads are customized to produce superior ballistics and terminal performance through lever-action barrel lengths. The construction of the molecularly bonded soft point bullets has also been adjusted for the best accuracy and expansion at those velocities. The geometry of each round's case, bullet and cartridge ensures flawless cycling through tubular magazine and typical lever-action feeding systems."
The entire line of ammunition takes advantage of unique geometry in order to work more reliably with lever-action rifles. Federal uses a modified chamfered case to aid in loading from a side gate. The cases are nickel-plated, and the bullets have a flat tip for stacking in a tubular magazine. The projectiles use molecularly bonded bullets to improve terminal performance and retain weight after impact.
HammerDown 45 Colt, 250-grain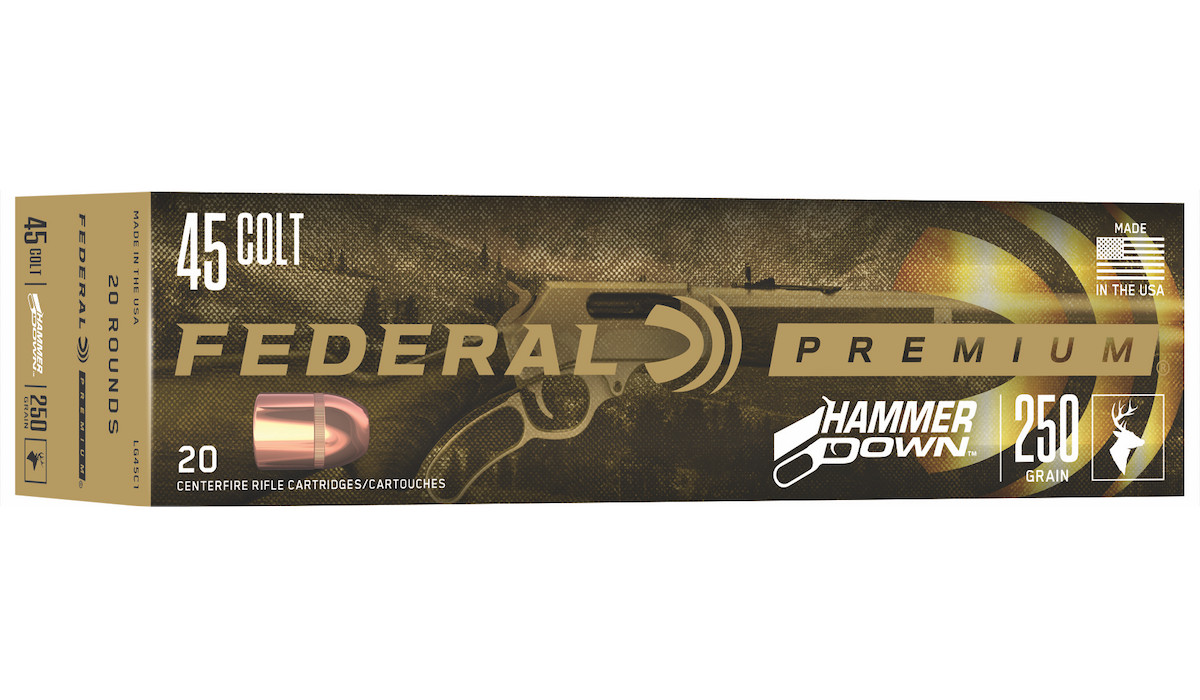 Cartridge: .45 Colt
Grains: 250
Rounds per box: 20
MSRP: $25.99
HammerDown 35 Rem, 200-grain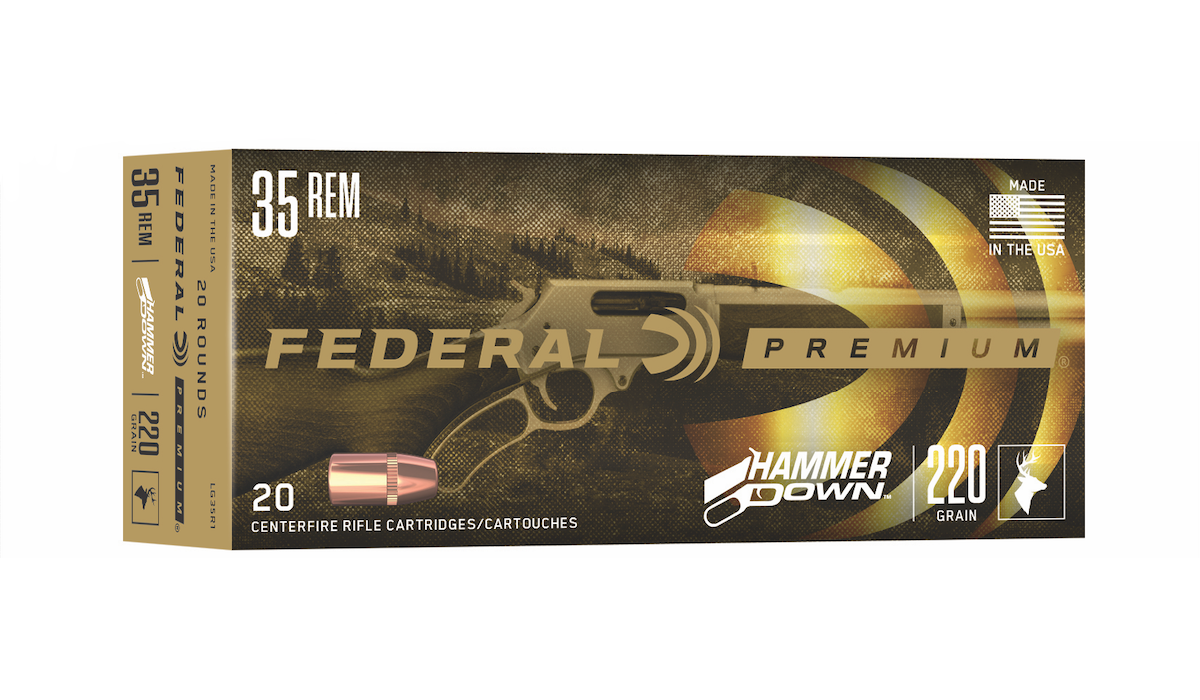 Cartridge: .35 Remington
Grains: 220
Rounds per box: 20
MSRP: $49.99
HammerDown 444 Marlin, 270 grain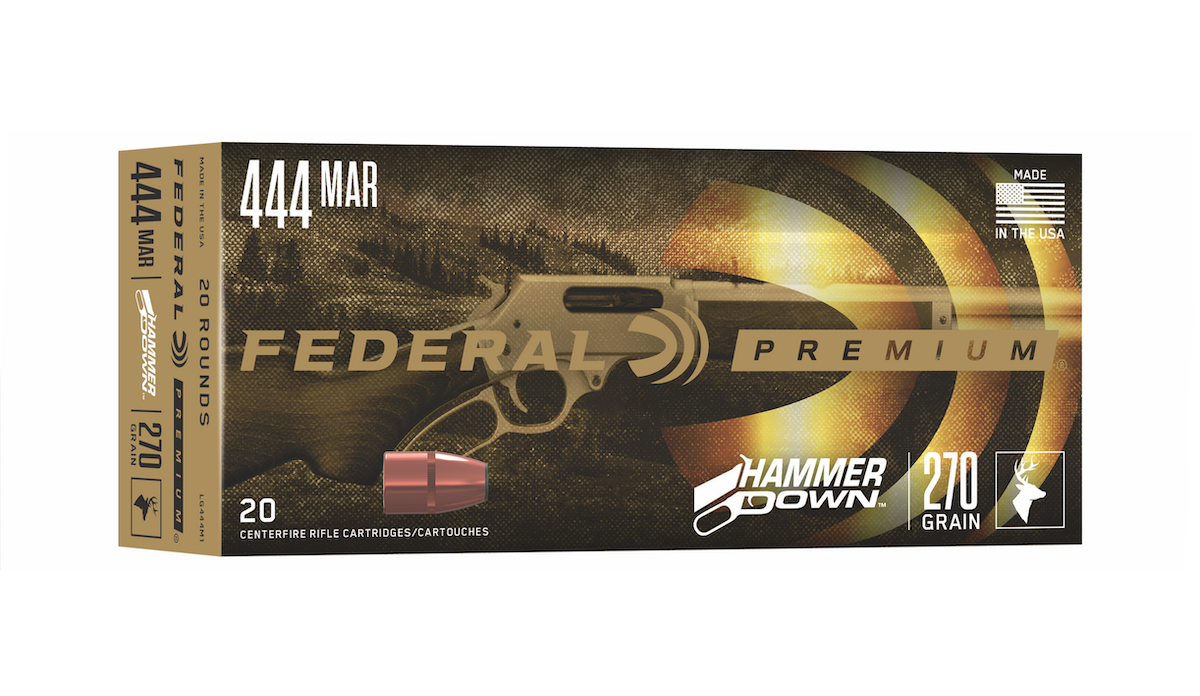 Cartridge: .444 Marlin
Grains: 270
Rounds per box: 20
MSRP: $49.99
HammerDown ammunition is also available in 30-30 Win, 45-70 Government, 44 Rem Magnum, 357 Magnum, and 327 Federal Magnum. If you're running a lever-action out in the field, at the range, or in competition, take a look at these three new options on Federal's website. You can also find out more on their Instagram, Twitter, YouTube, and Facebook pages.