Many hunters choose to load their own ammunition, but not only for money-saving reasons. Dialing in the perfect handload for your specific gun can make a huge difference in your performance. For this reason, Federal Premium also offers its Terminal Ascent line as a reloading option with the Terminal Ascent Component Bullets. New to the line of bullets are three options: .277″ 155-grain, .284″ 175-grain, and .308″ 215-grain.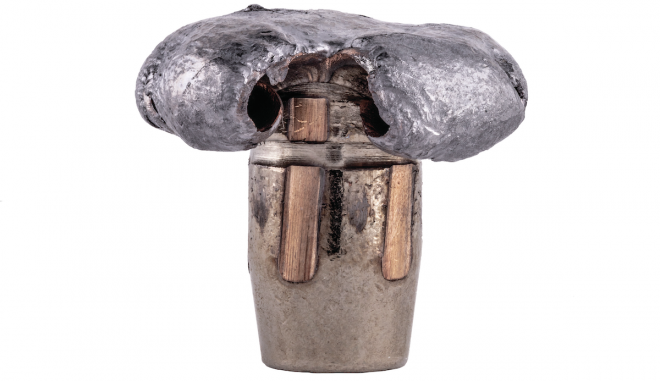 "Heavy-for-caliber bullets can extract more long-range performance from your favorite rounds, That's why Federal® is proud to offer three new heavy projectiles in the already legendary Terminal Ascent™ component bullet lineup."
.277, .284, and .308 Added to Terminal Ascent Component Bullets Line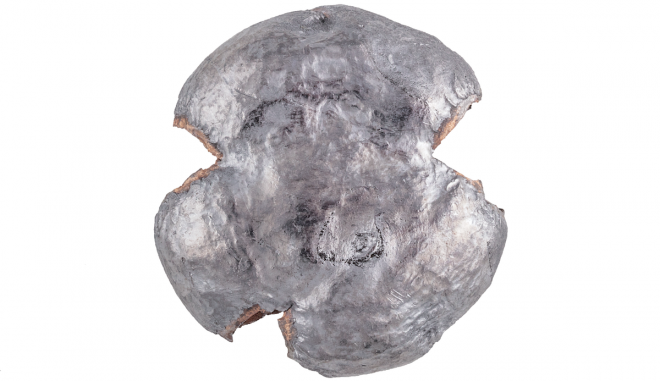 Made to be heavy for their caliber, these bullets were designed to bring the best long-range performance out of your shot. They use the Slipstream polymer tip in conjunction with a copper shank and bonded lead core. This allows expansion to begin at velocities 200 fps lower than other designs. Federal uses their AccuChannel groove technology to improve accuracy and minimize drag. The long, slender shape of the projectile makes it more aerodynamic, leading to a high ballistic coefficient. The Terminal Ascent Component Bullet line is also available in 6.5mm/.264″ 130-grain, 270 cal/.277″ 136-grain, 7mm/.284 155-grain, 30 cal/.308″ 175-grain, and 30 cal/.308″ 200-grain.
Terminal Ascent Component Bullets – 270 Cal/.277″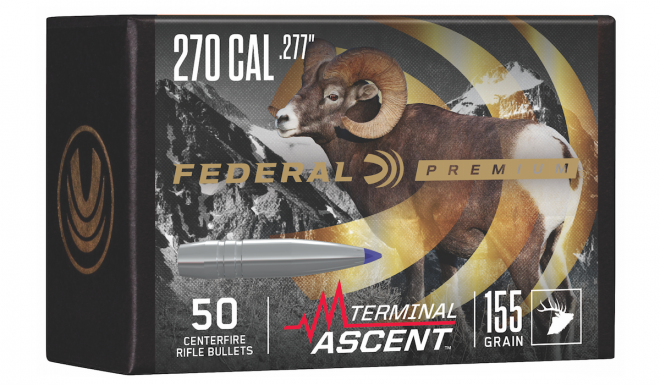 Caliber: 270 Cal
Diameter: .277″
Weight: 155-grain
Bullets per box: 50
MSRP: $54.99
Terminal Ascent Component Bullets – 7mm/.284″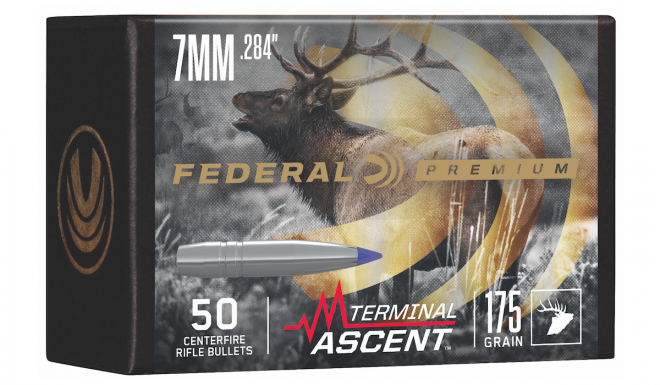 Caliber: 7mm
Diameter: .284″
Weight: 175-grain
Bullets per box: 50
MSRP: $54.99
Terminal Ascent Component Bullets – 30 Cal/.308″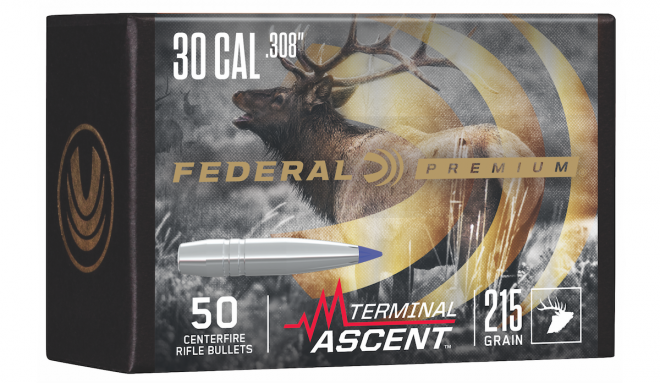 Caliber: 30 Cal
Diameter: .308″
Weight: 215-grain
Bullets per box: 50
MSRP: $54.99
If you use any of these calibers, and the heavy Terminal Ascent bullets interest you, you can see all of the details on Federal Premium's website. Along with the site, you can see updates and new information by following along on Instagram, Twitter, YouTube, and Facebook. Happy hunting, everyone. Thanks for reading!