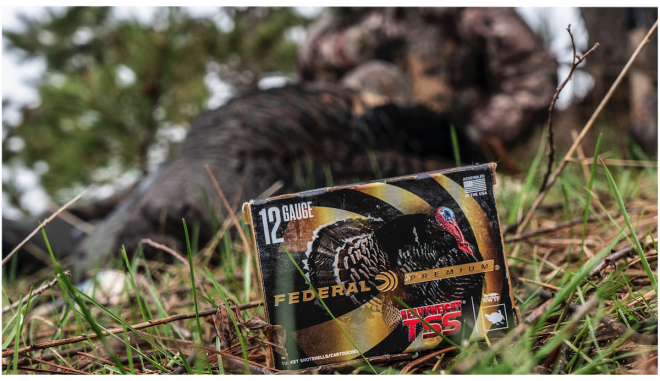 Turkey season is coming! Which load do you prefer? Many turkey hunters like to use shotshells with a mix of shot sizes. This allows them to hit birds up close, or with the right choke, take a longer shot. Using this concept, Federal Premium has released its newest turkey-specific hunting load. This is the NEW 12 Gauge 3″ 2 Oz mixed #7 and #9 Shot HEAVYWEIGHT TSS Turkey Load.
"Kill gobblers at longer distances than ever before with HEAVYWEIGHT® TSS. Its payloads of HEAVYWEIGHT Tungsten Super Shot provide the highest pellet counts possible. The tungsten-alloy material's 18 gm/cc density is 22 percent higher than standard tungsten and 56 percent more than lead. The result is the most energy and highest velocities at extreme range. Its rear-braking FLITECONTROL FLEX® wad performs flawlessly through ported and standard turkey chokes for the most consistent, deadly patterns possible."
Federal Premium's New 12 Gauge HEAVYWEIGHT TSS Turkey Load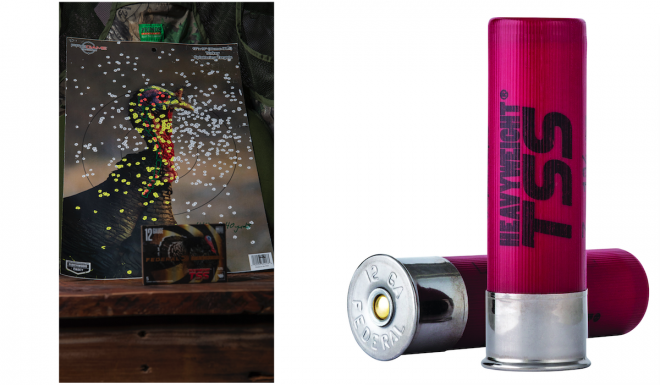 The TSS shot is made of a tungsten-alloy material that makes it 56 times more dense than lead. This makes it more effective plus the bonus of losing the lead in your ammo. This makes these a good option for those who hunt in lead-restricted areas. According to Federal, a No. 9 HEAVYWEIGHT TSS pellet is at least the same energy as a No. 5 lead pellet. With that considered, this mix of No. 7 and No. 9 shot should prove plenty effective for any turkey hunt. If all of that isn't enough, some of the profits are donated to the National Wild Turkey Federation.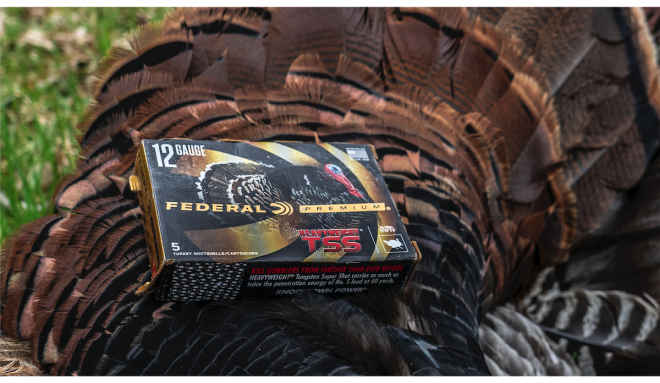 Gauge: 12
Weight: 2 Oz.
Length: 3″
Shot size: Mixed #7 and #9
Shells per box: 5
MSRP: $69.99
If you're planning to hunt turkey this Spring, consider these when choosing your ammunition. You can find these and all of the other loads Federal Premium offers on their website. Follow them on their Instagram, Twitter, YouTube, and Facebook to keep up-to-date on their new products. Enjoy your turkey leg!