Now that Spring is among us, it's time to give those turkeys everything you've got. Butterball makes a fairly juicy bird, but nothing matches the freshness and deservedness of a fresh, wild turkey. One of the techniques employed by turkey hunters is the use of decoys to attract the large birds. Meant to be used in conjunction with their other decoys, Flextone has introduced its latest hunting aide. This is the new Thunder Chick Breeder Decoy.
"The Thunder Chick™ trifecta is complete with the new addition of the Thunder Chick™ Breeder. This durable, blow-molded turkey decoy perfectly mimics the body size and posture of a breeding hen. Specially designed to pair with the Thunder Jake or Thunder Creeper decoy, it's a sight no passing gobbler will leave unnoticed."
Flextone's NEW Thunder Chick Breeder Decoy
The Thunder Chick offers wild turkeys a life-size hen to take notice of. Its posture is that of a breeding hen, which will start fights with males of all ages. The body is blow-molded. This allows for a higher level of detail, making it easier to fool your prey. As a bonus, the blow-molding makes the decoy durable, so you can finish your hunt no matter how long it takes. Carrying less loose parts is always more desirable. Eliminating the need to carry a separate mounting aparatus, the Thunder Chick comes with an integrated stake. Just shove it in the ground and you're ready to go!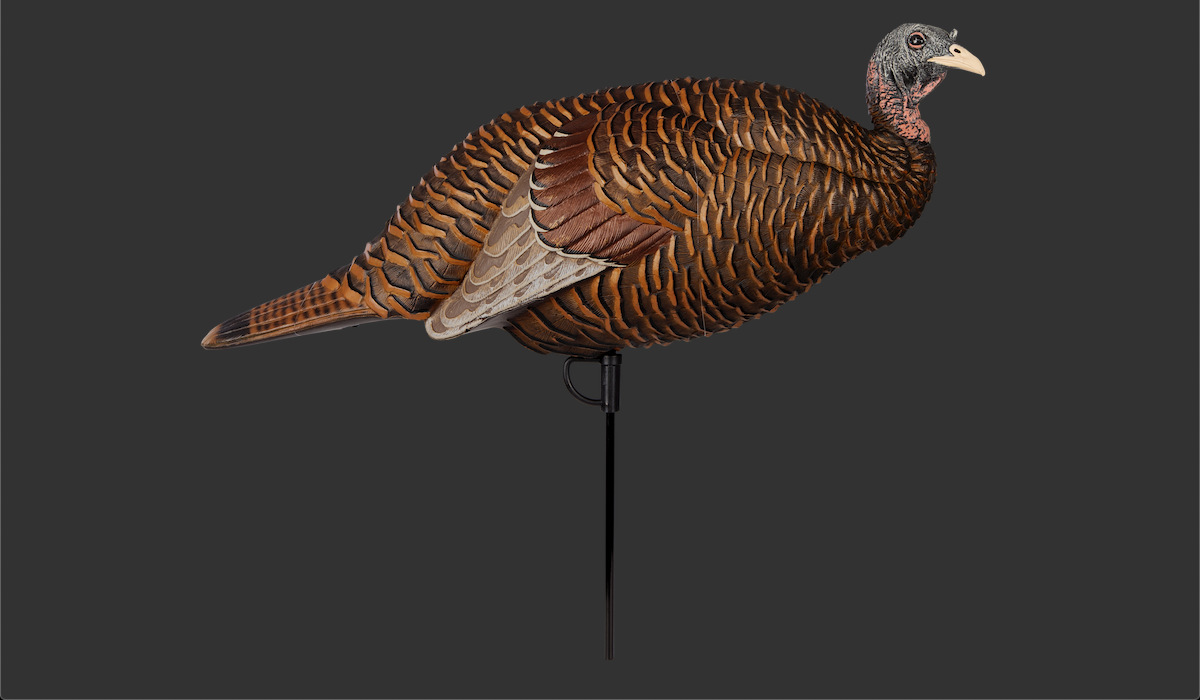 The MSRP on the Thunder Chick Breeder decoy is $49.99. If you like to use decoys or even if you are considering starting, check out Flextone's website. They also produce other decoys and game calls for deer and predators. Make sure you follow them on their Facebook, Instagram, and YouTube pages for updates, cool photos, and hunting tips. Go get you a gobbler!