"Ow! My tail bone!" If you find yourself saying those words frequently, you might need a more comfortable place to sit. This is especially true while sitting in a cold hunting blind for hours. Coming soon this May, a new option comes to market from Ameristep. This is the Silent Swivel Blind Chair.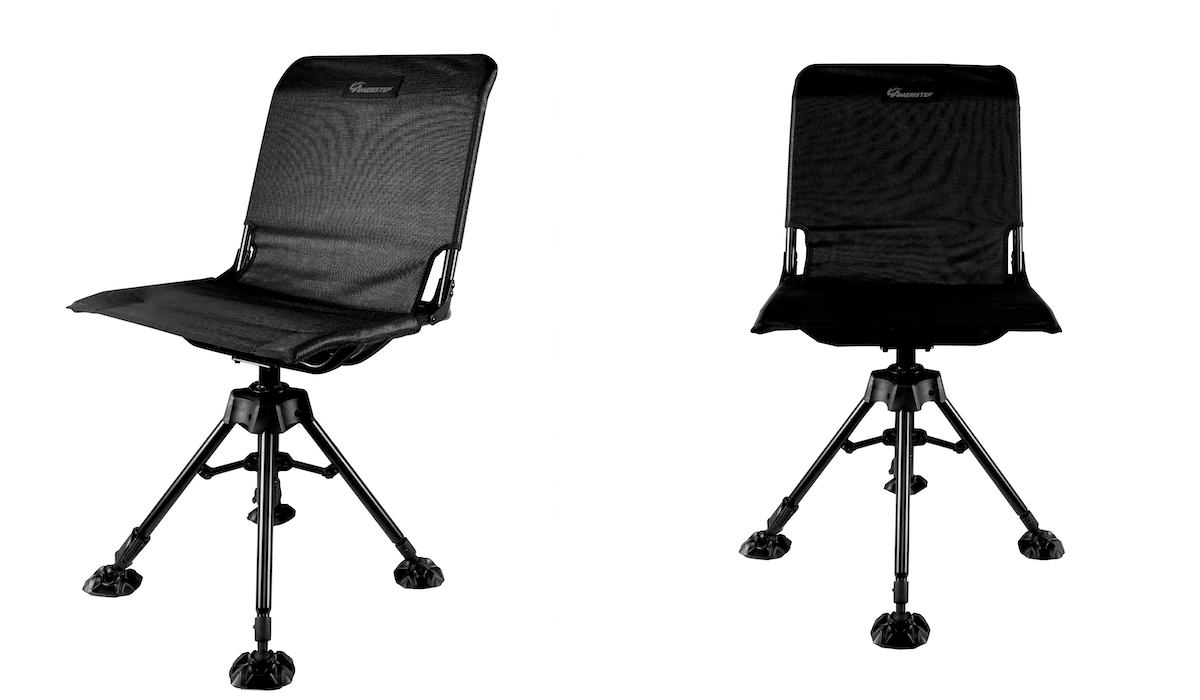 "Long sits in the hunting blind are often necessary to seal the deal and punch a tag. There's no reason to suffer from inadequate stools and flimsy, noisy chairs. The new Silent Swivel Blind Chair from Ameristep® delivers quietness, comfort and portability while remaining completely mobile in the blind."
New from Ameristep: Silent Swivel Blind Chair
As the name implies, this chair was designed to be silent. A squeaky chair is a deal-breaker when you're trying to remain silent. The telescoping legs allow you to choose the height of your chair. They also can be adjusted individually to compensate for sitting on uneven ground. In structure, the seat is made of four steel legs and a breathable mesh backrest and seat. The mesh keeps things cool and prevents the hunter from getting too sweaty. There can be a lot to carry when setting up for these hunts. That is why Ameristep gave the chair the ability to fold up and be carried on the shoulder.
Durable powder-coated steel frame
Heavy-duty, weather-resistant fabric
Armless design for extra mobility
Folds for easy transport
Telescoping legs
14.8 lbs
25"L x 21" W x 7" H
300 lb capacity
MSRP: $99.99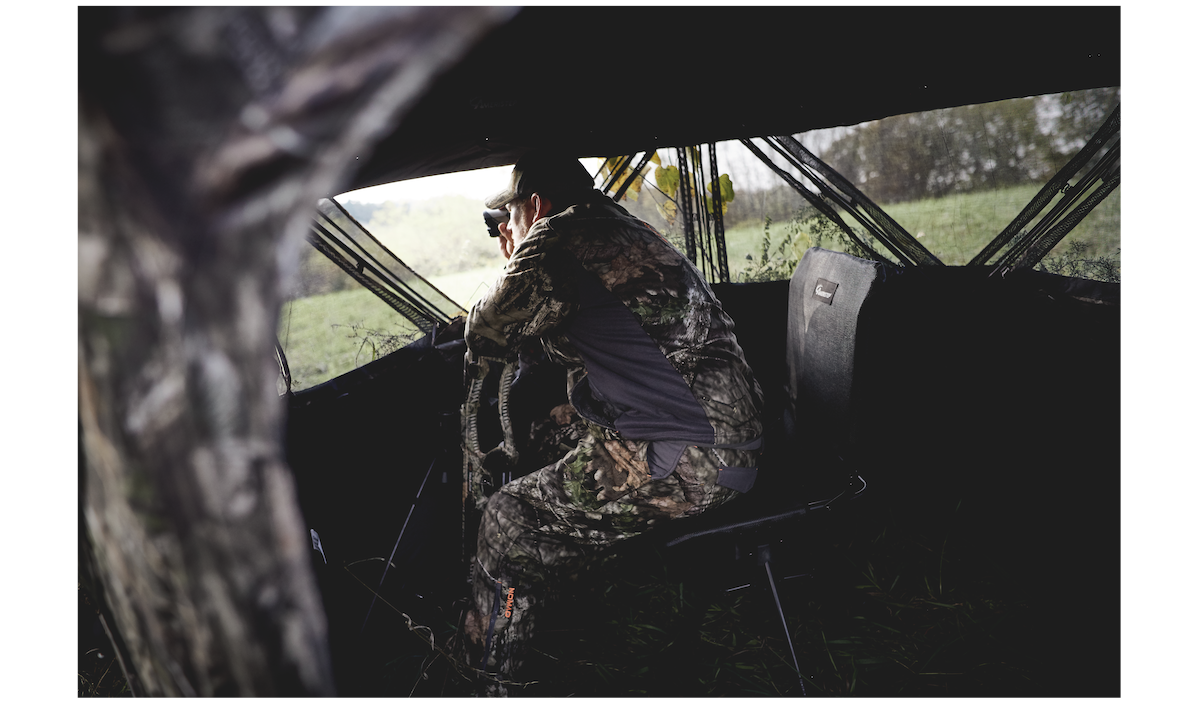 If you want a nicer, more stable place to rest your tush and are in the market for a hunting blind chair, check out Ameristep's website to learn more. Take a good look at their YouTube channel for product information and hunting tips. Additionally, Ameristep is on Instagram, Twitter, and Facebook. Make sure you take a look and give them a follow if you like what you see. Your butt will thank you!