With the introduction of any new pistol meant for concealment, the availability of holsters is a top concern. A very recent example of this is the Ruger MAX-9 Pistol. Well, fortunately for those looking to purchase one as their everyday carry many of Galco's legacy holsters now fit the MAX-9.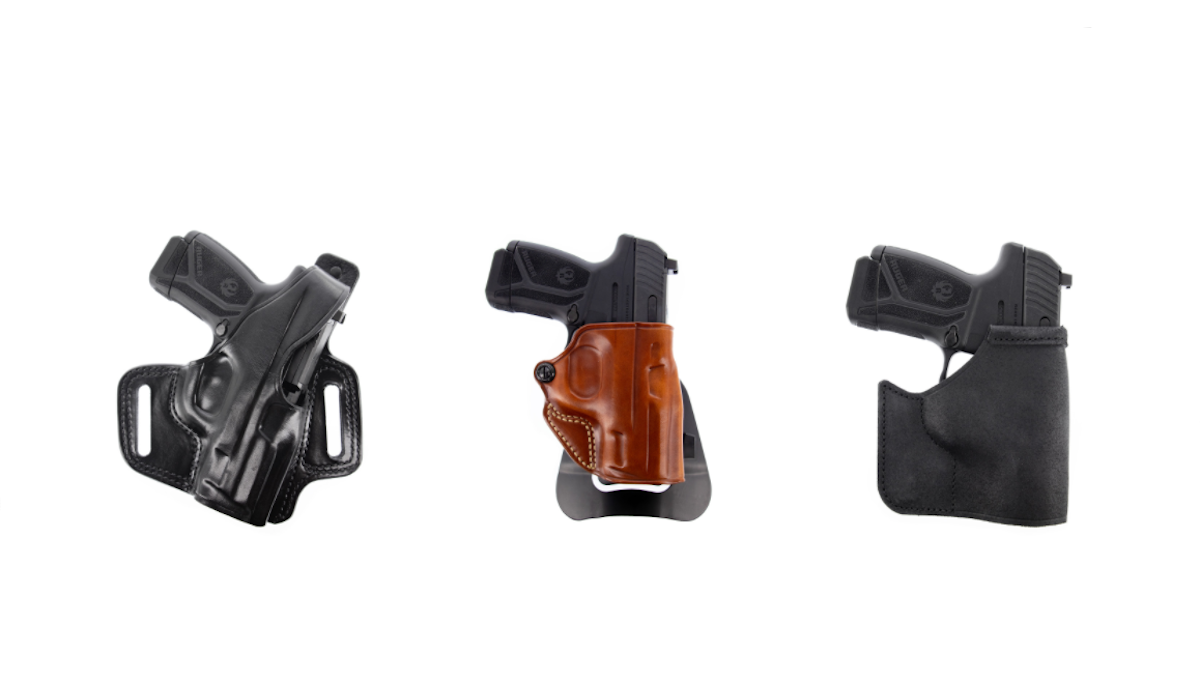 "With holsters in every price range and multiple carry methods, Galco can help outfit owners of the Ruger MAX-9 with the highest-quality American-made holsters and accessories."
Belt Holsters for the Ruger MAX-9 Pistol
"Its unique two-piece construction is contoured on the body side to the natural curve of the hip, keeping all the molding on the front of the holster, allowing for significantly more comfortable carry and a narrower profile than an ordinary pancake type holster*. For an expanded discussion on forward molding versus the traditional pancake design, please see our website."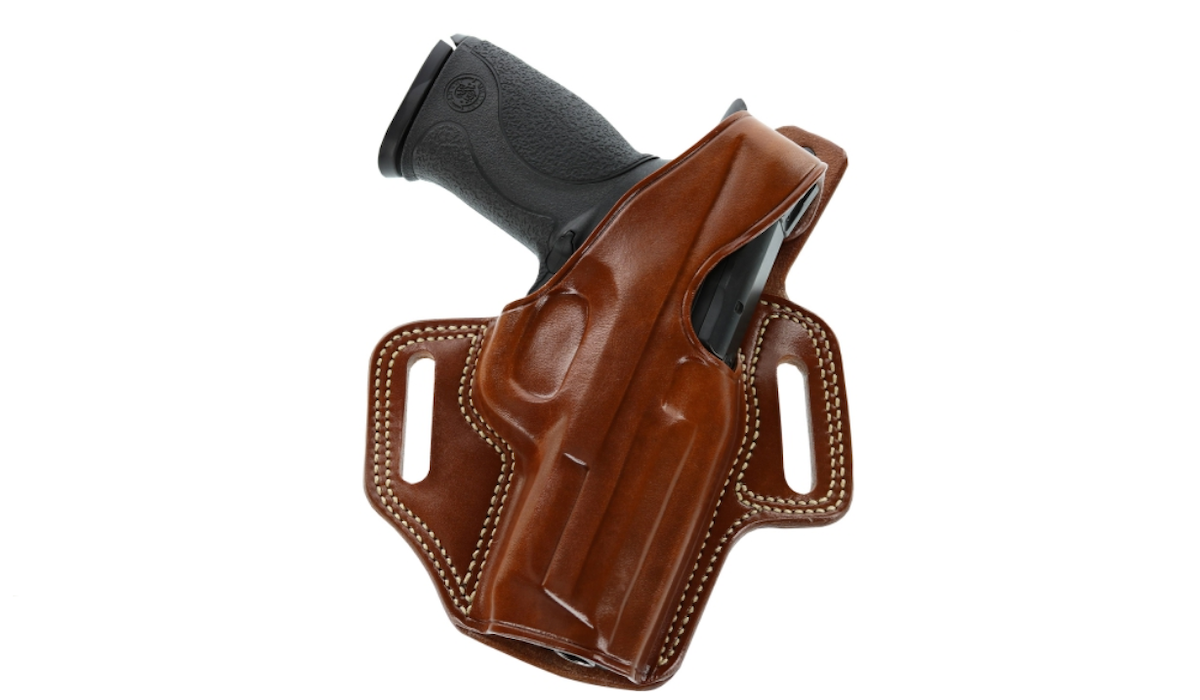 Premium steerhide
Retention strap with reinforced thumb break
Butt-forward cant
Forward molded design contours to the hip
Fits belts up to 1 3/4″
"Galco's TacSlide™ combines steerhide and Kydex® for a belt holster that is fast, concealable, and very economical! Following on the tremendous success of the hybrid KingTuk™ IWB, the TacSlide mates a Kydex holster pocket to a slotted steerhide backplate. An open top and near-neutral cant make the draw fast and simple."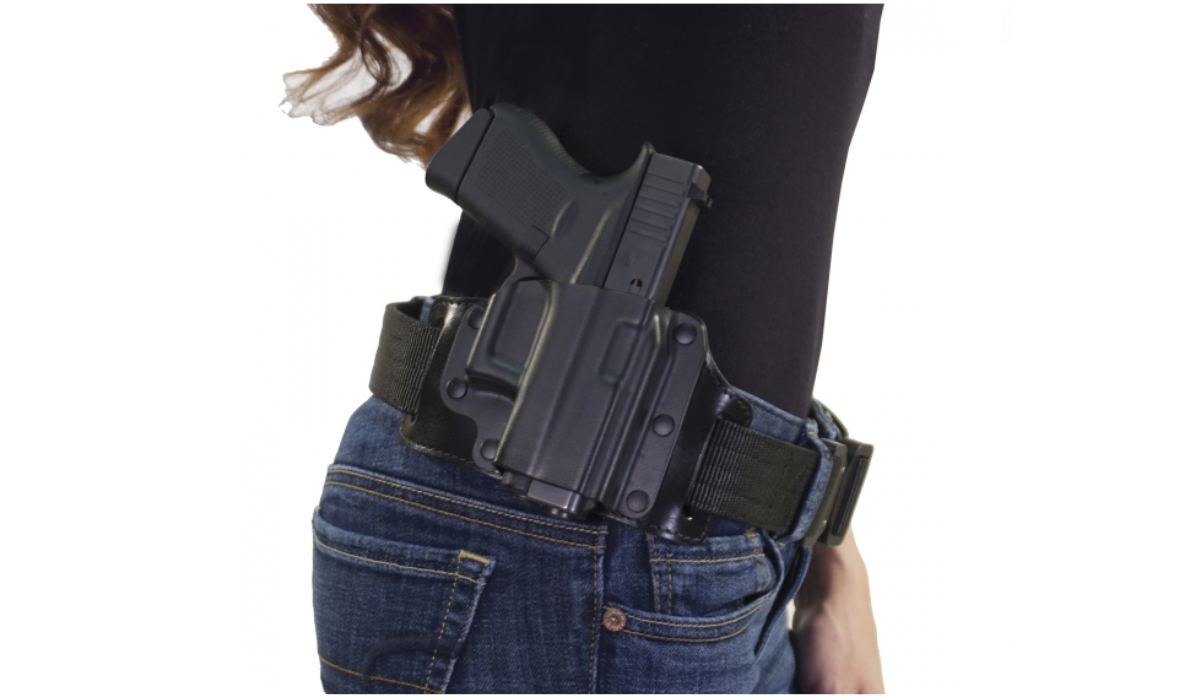 Hybrid Kydex/lined premium steerhide construction
Accommodates multiple barrel lengths
Forward-molded design contours to the hip
Fore-and-aft belt slots pull the handgun into the body for concealment
Near-neutral cant
Fits belts up 1 3/4″
In-The-Waistband Holsters for the Ruger MAX-9 Pistol
"The Scout 3.0's open top and full firing grip accessibility combine for a fast and easy draw – critically important in fast-moving self-defense situations. The reinforced holster mouth provides a safe and simple return to the holster after action."
Rough-out steerhide
Open top
Reinforced mouth for easy holstering
Converts for right or left hand use
Includes two different belt clips
Adjustable for cant
UniClip fits belt up to 1 1/2″
Ultimate Stealth clip fits belts of unlimited width
"The QuickTuk Cloud's outstanding comfort level comes from its innovative backing plate, composed of a ballistic nylon front over a closed cell foam body. The back portion of the plate that rides against the wearer is lined with Galco's Comfort Cloth™, an Adaptive Performance Mesh™ that provides padding and moisture wicking. A rigid Kydex® holster pocket provides fast draw and easy holstering while facilitating a full firing grip."
Hybrid Kydex®/nylon construction
Ballistic nylon front over closed cell foam
Comfort Cloth™ lining provides padding and moisture wicking
Rigid Kydex holster pocket for fast draw and easy holstering
Full firing grip accessibility
Tuckable polymer UniClip™ is adjusts for ride height
Fits belts to 1 1/2″
Paddle Holsters for the Ruger MAX-9 Pistol
"Featuring an open top design for speed, covered trigger for safety, and tension screw adjustment for added security, the highly versatile Speed Master™ 2.0 adds convenient on/off ability to the equation when set up as a paddle holster. As a huge bonus, the Speed Master 2.0 can also be configured as a solid and stable belt holster using the included belt slot attachment."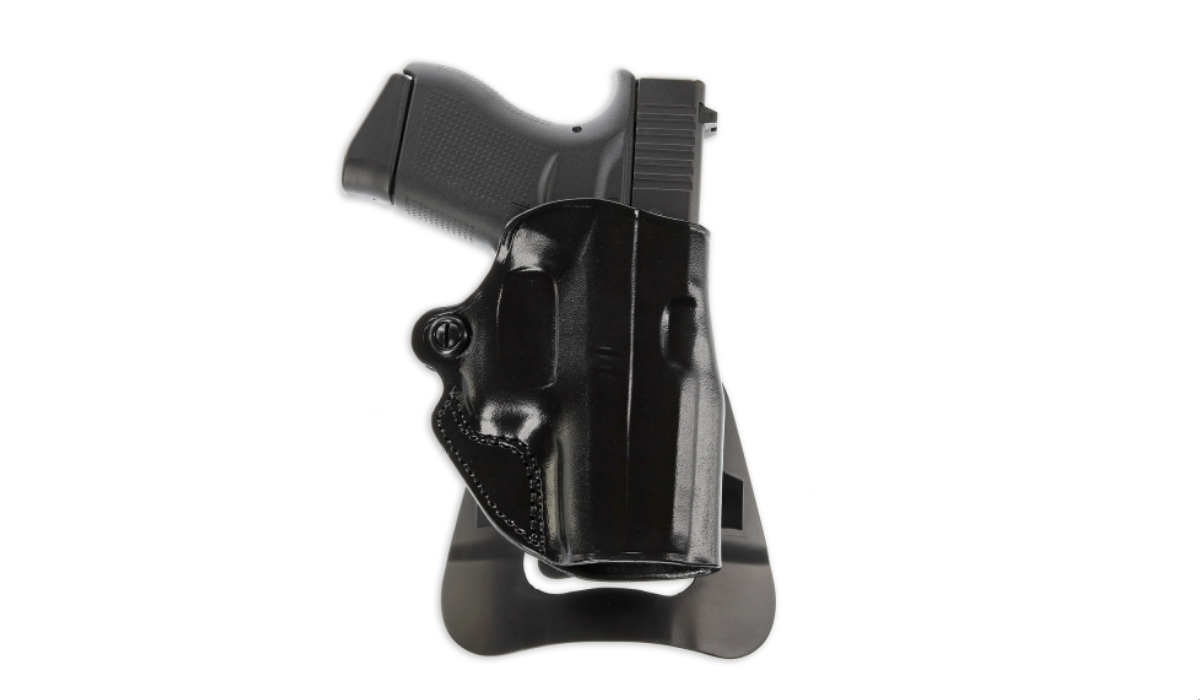 Premium steerhide construction
Adjustable tension unit
Slight butt-forward cant (large autos)
Neutral cant (compact autos and revolvers)
Includes interchangeable belt slot and paddle attachments
Belt slot is adjustable for belt width and ride height
Detailed hand molding for excellent retention
Fits belts up to 1 3/4″
Pocket Holsters for the Ruger MAX-9 Pistol
"While limiting the carrier to a relatively small handgun, pocket carry offers some unique advantages. Not only is the handgun completely covered and concealed, but the gun carrier can casually place a hand on the holstered/pocketed pistol if a nonspecific threat materializes – and the fastest draw is to have the gun already in hand."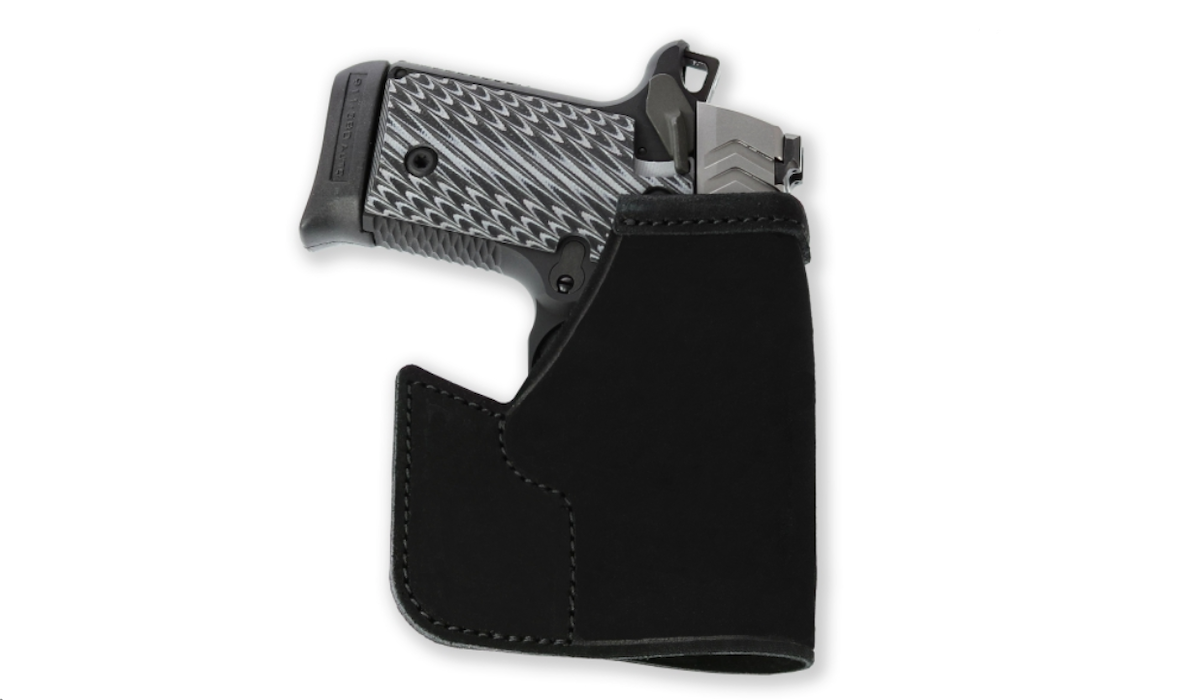 Premium Center Cut Steerhide
Metal reinforced mouth for easy release of the firearm
Conceals the shape of the handgun
Keeps firearm upright in pocket
Hooked shape and rough-out texture retain holster in pocket on draw
Belly Band Holsters for the Ruger MAX-9 Pistol
"Galco's update of the traditional belly band allows concealed carry of multiple weapons and accessories around the midsection, in an infinite variety of configurations. The UnderWraps™ also enables the user to make instant additions and changes to the carry rig. Two leather holster pockets facilitate stable positioning of one or two firearms simultaneously, while two accessory pockets accommodate badge, cuffs, ammo – you name it!"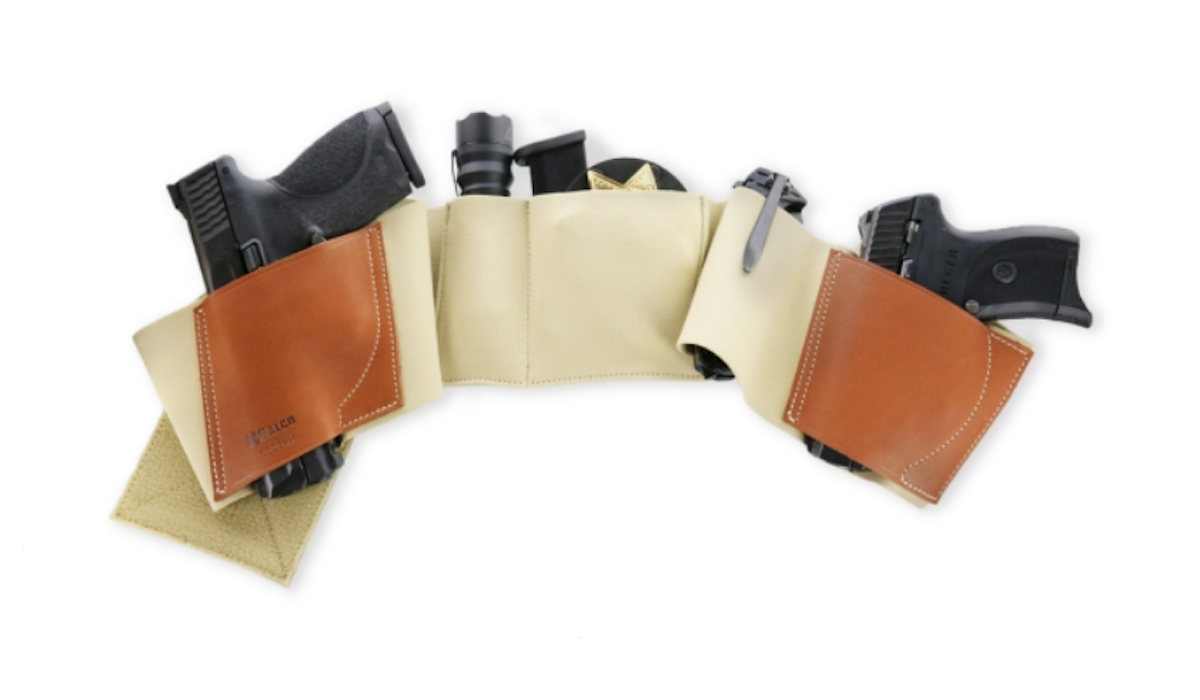 Elasticized nylon
Two leather holster pockets fit most handguns
Two accessory pockets
Accommodates strongside, crossdraw, and appendix carry
The above holsters aren't even all of the options from Galco Holsters. They also offer off-body options like purses and day planners. Look at all of your options on Galco's website. You can also find product information on their Pinterest, Instagram, YouTube, Twitter, and Facebook pages. Continue to carry and stay safe out there!