Hunting with a crossbow can yield some tasty results. The accuracy of a crossbow complemented by the right optic can help secure those results. Halo Optics, known for its handheld laser rangefinders, is introducing the new Halo Hyper X Crossbow Scope.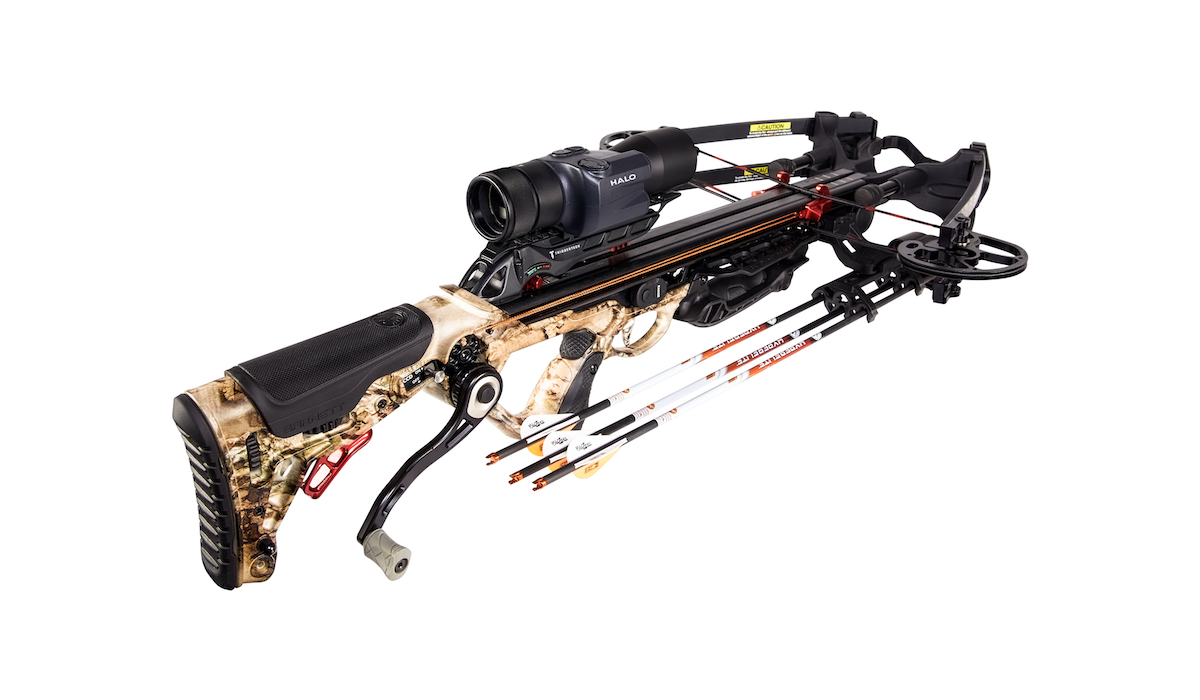 "One of the most common reasons for missed shots while hunting happens right before the shot. Hunters using a hand-held rangefinder get picked off by game when they move to range the animal, or they improperly judge the distance to the target. To compound the problem, game animals often move and change the distance right before the shot. The all-new Halo® Hyper X™ Crossbow Scope combines an integrated laser rangefinder into a premium optic so hunters can acquire their target, get the range and have a calculated point of aim!"
Halo Hyper X Laser-Rangefinding Crossbow Scope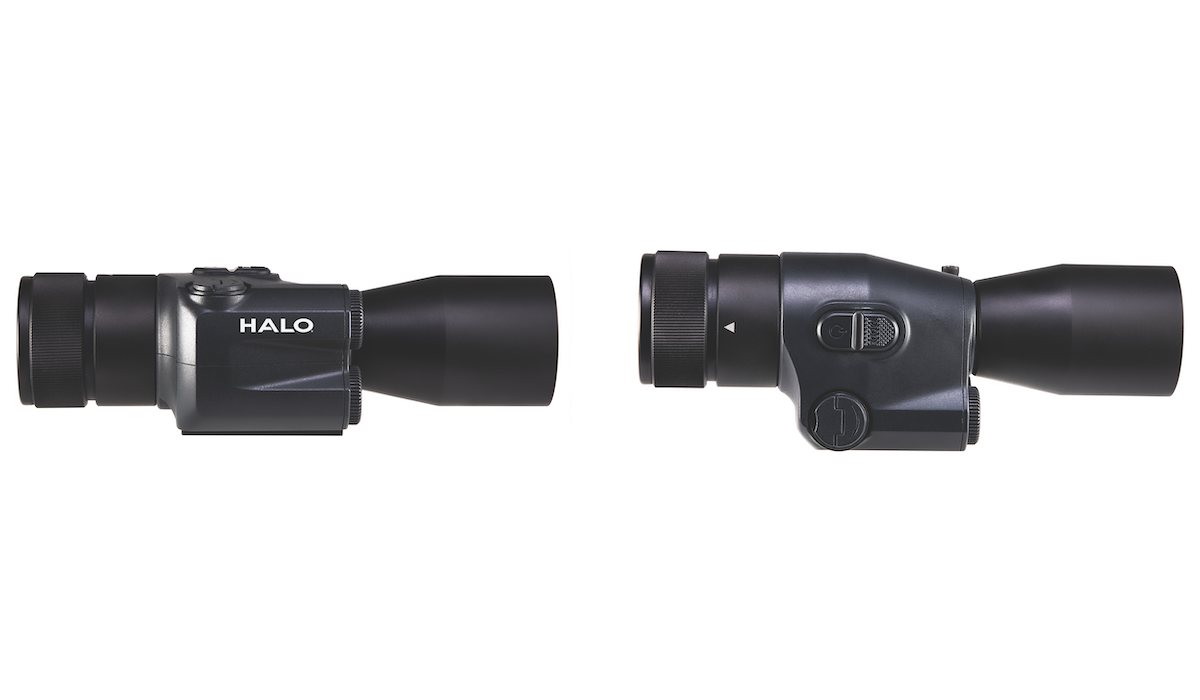 The Halo Hyper X has three modes:
Drop Reticle – This mode is meant for use with a crossbow. The user inputs the speed of their crossbow and the Hyper X auto-compensates an illuminated reticle out to 100 yards.
Center Point of Impact – This mode is intended for shotgun or rifle use. It supplies the shooter with range readouts and keeps the elevation reticle in the center of the optic.
Fixed Pin – This mode displays multiple illuminated elevation pins, mimicking a traditional archery sight. It also displays the range to the target.
To zero the Halo Hyper X, the user needs only to sight it in at 20 yards. After this is accomplished, the scope can calculate all other points of aim. It uses Auto Acquisition Technology to make ranging simple. The push of a single button on the wireless ranging remote is all you need.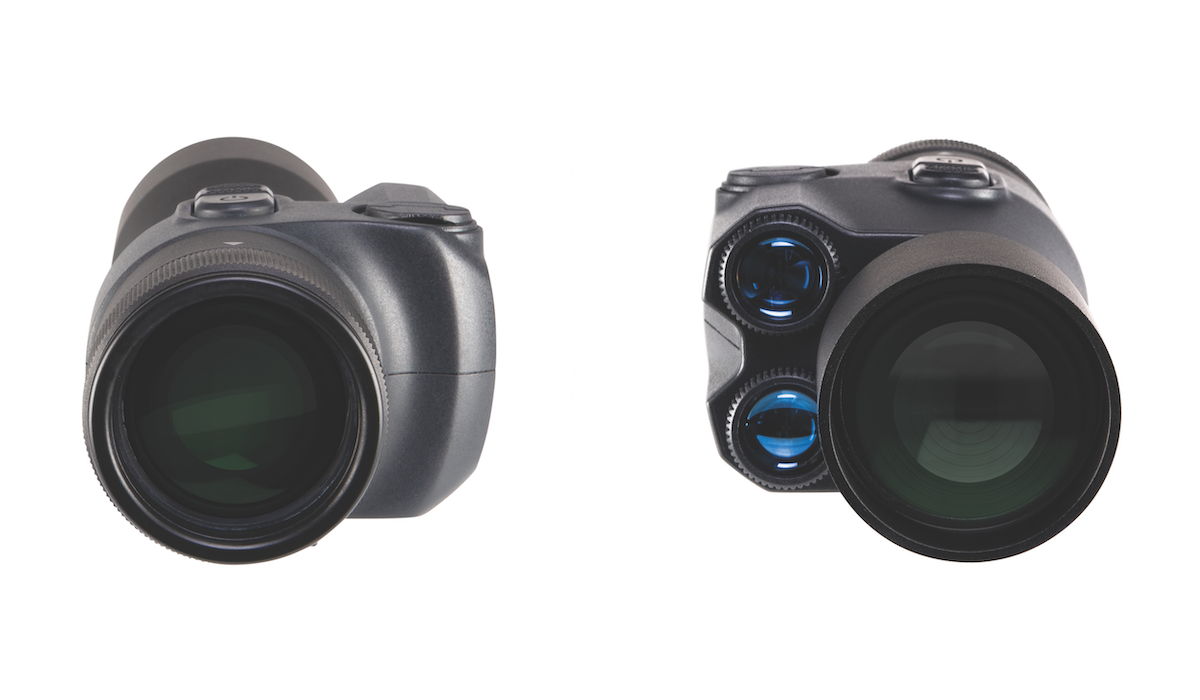 Magnification: 4×32
Mounting system: Weaver-style
Reticle: Crosshair and/or dot reticle
MSRP: $499.99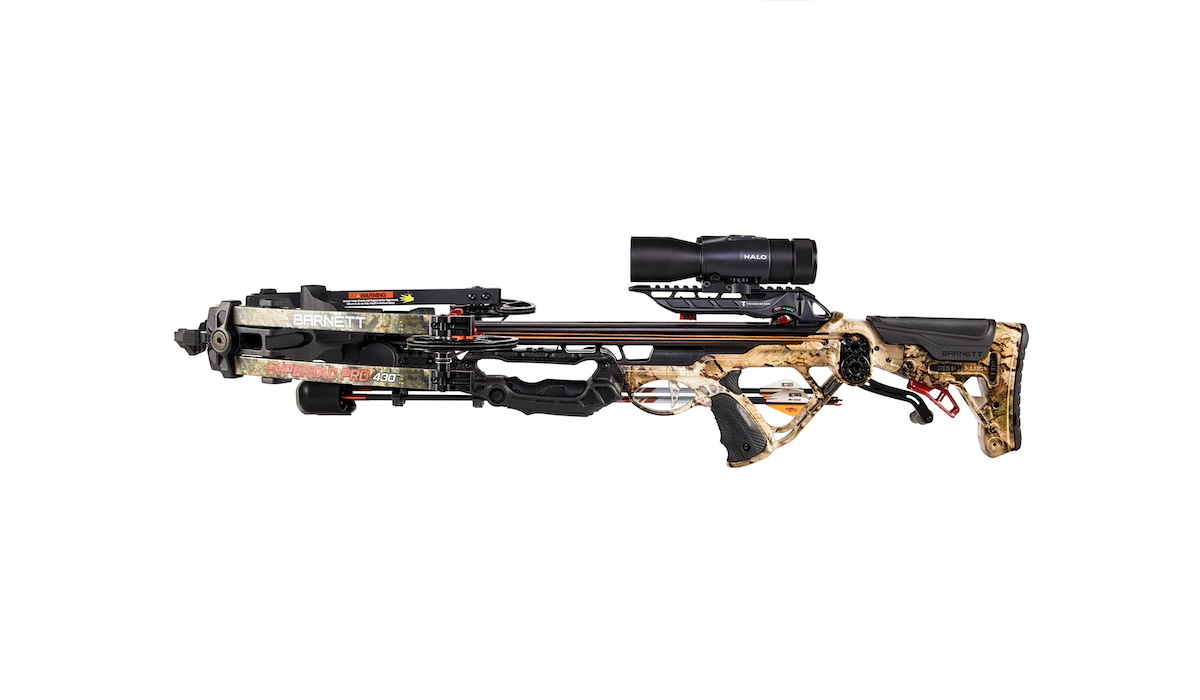 If you're looking for a scope to mount on your crossbow, but would like additional features, this scope will fill that need. The Hyper X will be available in June 2021. Halo Optics also offers several handheld rangefinders. These can be found on Halo's website. If you'd like to see videos about their products, check out their YouTube channel. They are also on Facebook, Instagram, and Twitter.