As cold days fade into memory and are replaced by Spring, outdoor activities are beginning to fill our schedules. For those with four-legged friends, that means training, hunting, hiking, and walks around the park. There's no better time to upgrade your doggo's collar. Galco Holsters, known for their quality leather holsters, has you covered. Fresh off the line, Galco's Dog Collar is a new option for dog lovers who are looking for a new leather collar and leash setup.

"Galco's Dog Collar is made of the finest quality 10-11 ounce coffee-colored bridle leather, with polished edges for a finished and upscale look and feel. Solid brass hardware secures it to your dog and offers a sturdy attachment point for leads/leashes. The Dog Collar is 1″ wide and available in four sizes with five holes for perfect adjustment."
Match Your Best Friend with Galco's Dog Collar
Galco's Dog Collar is available in small (14-18″), medium (16-20″), large (18-20″), and extra-large (20-24″). The coffee color fits any situation from casual wear to dressy occasions a la Lady and the Tramp. The MSRP is $85.00.

To pair with their collar, Galco has also introduced both a 4′, 1 1/8″ wide and a 6′, 3/4″ wide lead. Made from the same 10-11 ounce bridle leather, the leads use a solid brass snap hook to attach to the collar. They have an 8″ handle opening for use with winter gloves. The 4′ version uses six solid copper rivets for strength while the 6′ lead uses four rivets. The MSRP for each is $69.00.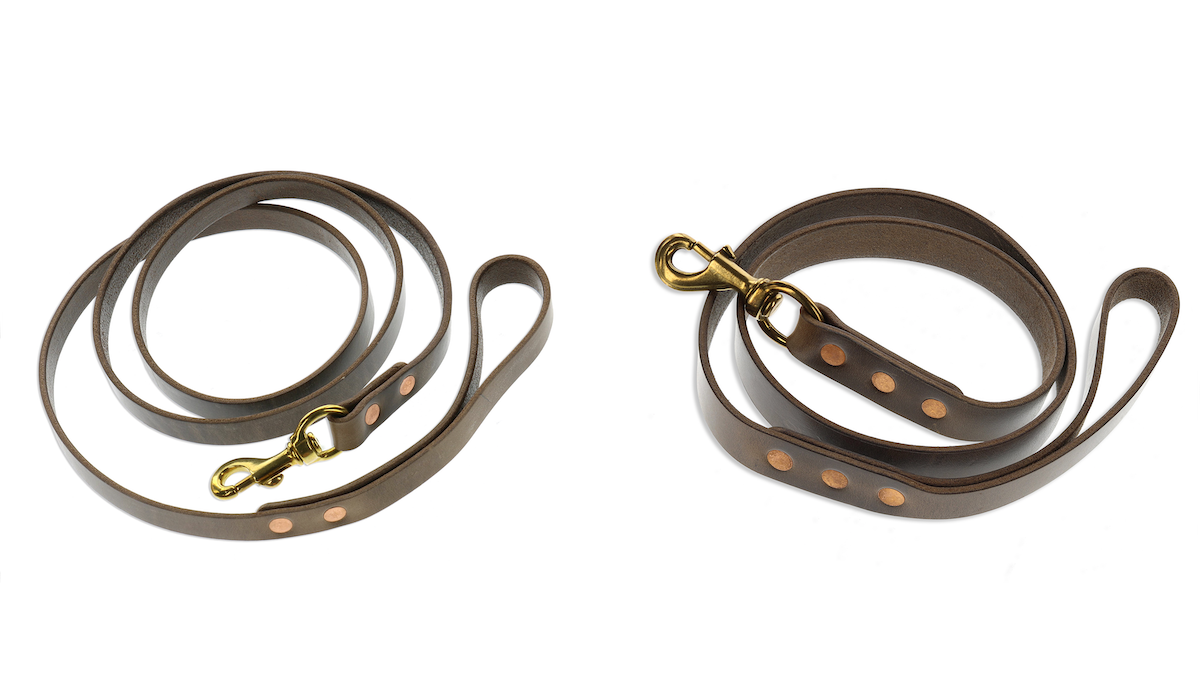 If a handsome collar and Galco quality aren't enough, consider that these are made by a pro-gun company. For that reason alone, these are worth a look if you're in the market for a collar and lead. To see more about these, or even a matching holster (awwww!), head over to Galco's website. You can also find information about all of Galco's products on their Pinterest, Instagram, YouTube, Twitter, and Facebook pages. Now go give that pup some belly rubs!