An axe has many purposes. They were seen on battlefields in the days when you could die from diarrhea. They cleared paths in the American journey to the Pacific Ocean. Even in modern times, axes both help provide fire and save people from it. The utility of an axe is hard to match. DRD Tactical, a company mostly known for innovative AR-platform rifles, also has a love for the axe, or in this case, the tomahawk. DRD has reintroduced the Securis Tomahawk.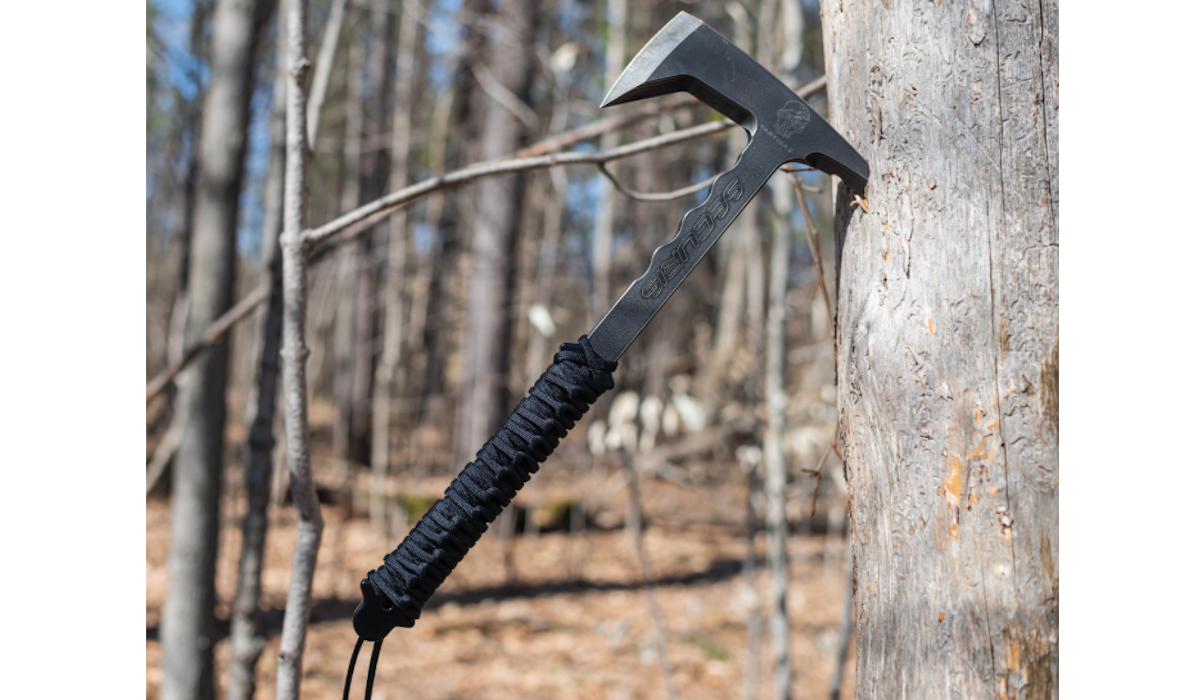 DRD Tactical is proud to reintroduce the SECURIS™ Tomahawk, a tomahawk designed with input from military, law enforcement and civilians.
DRD Tactical: The Securis Tomahawk is Back
Probably one of the most important aspects of any bladed tool or weapon is what it's made of. The Securis Tomahawk is machined from a single piece of 4140 steel. It is then hardened and coated with NIB BATTLEWORN which is comprised of nickel, boron, and other metals. This coating reduces friction and also looks pretty freakin' cool. The handle is PVC coated to add impact and shock resistance. It's wrapped in paracord for added comfort and grip. The tomahawk comes with a Kydex scabbard which includes a shoulder strap attachment.
Securis Tomahawk Specs
Machined from 3/8" solid piece of 4140 Chrome-Moly Steel
Length: 14.5"
Weight: 30 oz
Coating: NIB BATTLEWORN
Handle: 550 Paracord
Scabbard: Kydex with shoulder strap
Made in the USA
Price: $400.00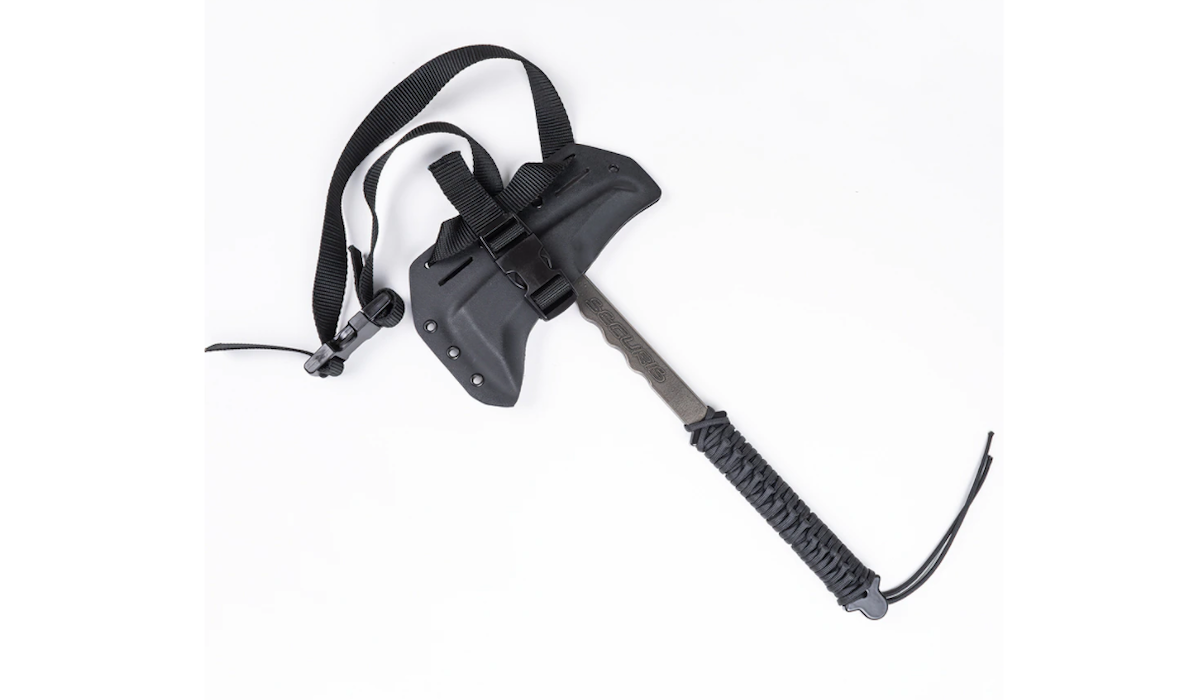 If you are in the market for a fast and light tomahawk, and this seems to fit the bill, head to the DRD Tactical website for more info. You can also find out more about the Securis and DRD's rifle offerings by following them on social media. You can find them on LinkedIn, Facebook, and Instagram. I can already think of at least five things I want to hack to pieces with this. Enjoy!