When it comes to hiking and hunting gear, lighter is almost always better. In recent years, the push for lightweight hunting rifles has given us lightweight aftermarket stocks and parts. Christensen Arms asked a different question. Why not just carry a pistol? An offshoot of their popular Modern Precision Rifle, the Christensen Arms Modern Precision Pistol fits the bill. At only 4.4 pounds naked, this little powerhouse has plenty to offer.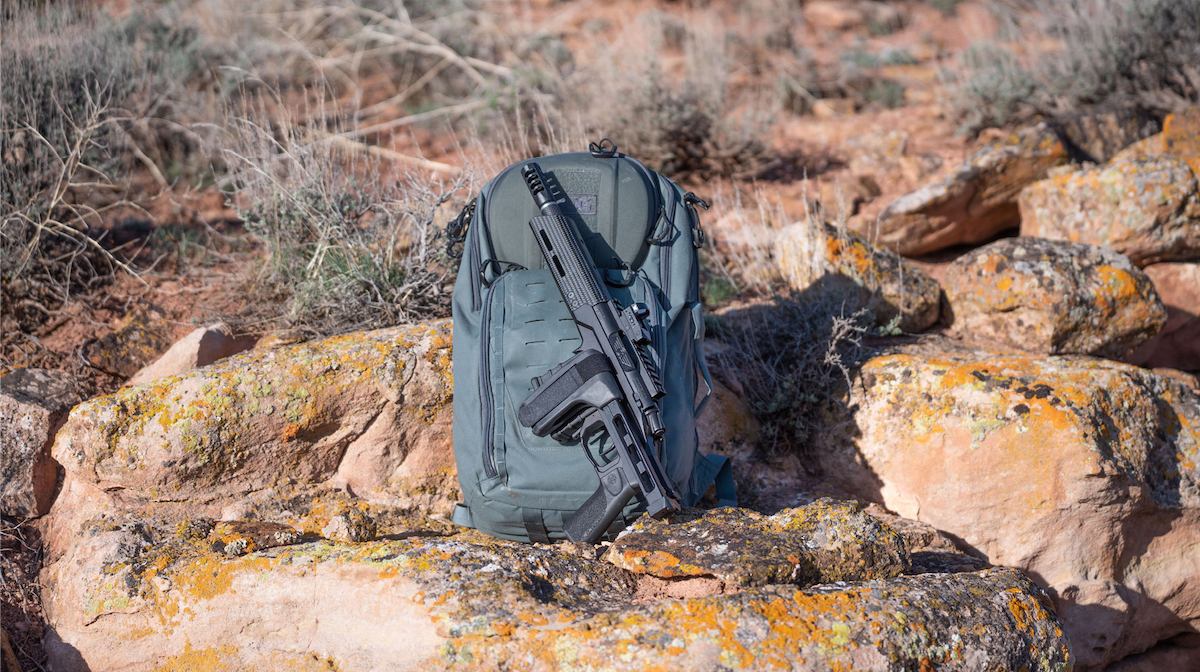 Building upon the success of the MPR, the Modern Precision Pistol (MPP) is a purpose-built bolt-action pistol chassis. Standard features include a 20-MOA optics rail, adjustable side-baffle brake, and Christensen Arms' legendary carbon fiber barrel. Available with a folding SB Tactical® FS1913A Stabilizing brace and in a number of calibers, the Modern Precision Pistol is built to take pistol performance to new distances.
The NEW Christensen Arms Modern Precision Pistol (MPP)
While the images show the Christensen Arms Modern Precision Pistol (MPP) with a red dot, this handy pistol can just as easily be equipped with some magnified glass. It comes in four popular hunting calibers, making it an ideal gun for long trips into the backcountry. Instead of a traditional stock, the MPP comes equipped with an SB Tactical FS1913A stabilizing brace. The ability to fold the brace makes this a very compact package. It uses a 416R stainless steel barrel that's Aero-Grade, carbon fiber wrapped. The barrel comes threaded in 5/8″×24 TPI (1/2″x28 TPI for the .223 Rem version).
The action sits in a Christensen Arms 7075 Billet Aluminum Pistol Chassis. The grip is compatible with AR-15 grips. The handguard is M-Lok compatible, allowing you to customize it for each specific hunt. The MSRP is $2,295.
AVAILABLE CALIBERS
300 BLK – 7.5″ barrel – 1:5 twist
223 REM – 10.5″ barrel- 1:7 twist
6.5 CRD – 12.5″ barrel- 1:8 twist
308 WIN – 12.5″ barrel- 1:8 twist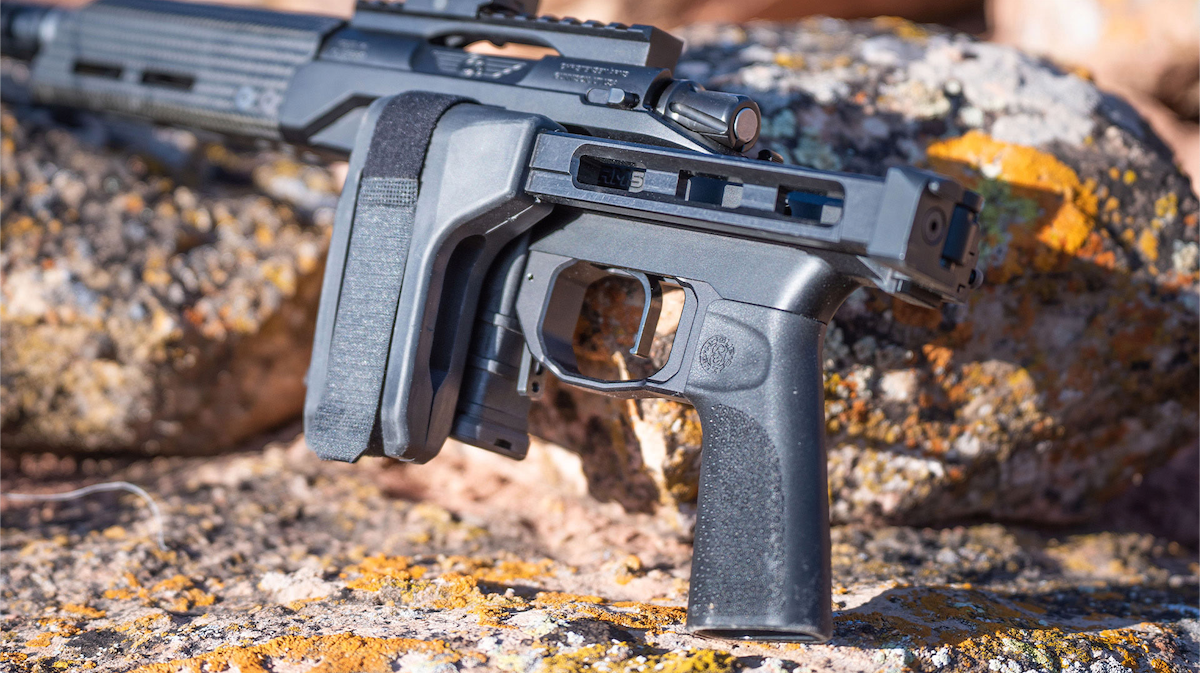 If this pistol looks like something you'd like to take into the backcountry, you can find all of the details on the Christensen Arms website. Make sure you follow along on their YouTube, Instagram, Pinterest, Facebook, and Twitter pages to stay up to date. Let us know what kind of game you bag with your MPP.